Jaguar Land Rover has just revealed some incredible technologies which could change the future of driving with features like the firm's new 'virtual windscreens' as well as laser guided lightweight and vehicle systems.
Laser projections could for example project the outline and width of a car on the road surface to ensure the driver can perfectly judge the width of their car. This would be ideal in tight parking situations as well as narrow streets. Elsewhere, the laser projections could project lines onto the road and display arrows when turning for example. This would eliminate the need for indicators.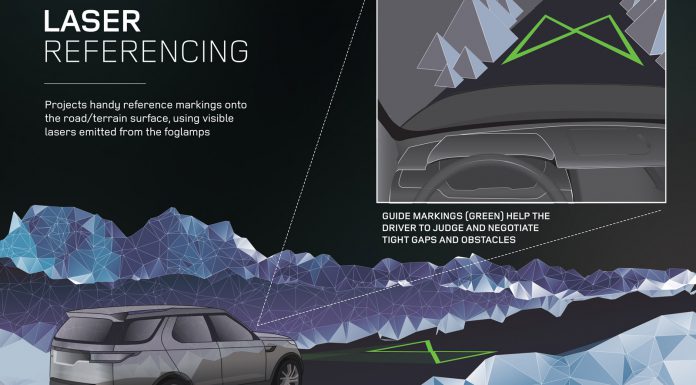 What's more, such technology could work out the depth of water which would be perfect for Range Rover and Land Rover models heading off-road.
Alongside these safety measures, the laser technology could see the head for normal headlamps. For example, high beam headlights may no longer by necessary as the laser lights can help increase vision at night. What this means is that the size of headlights could reduce dramatically which could see a large change in modern car design.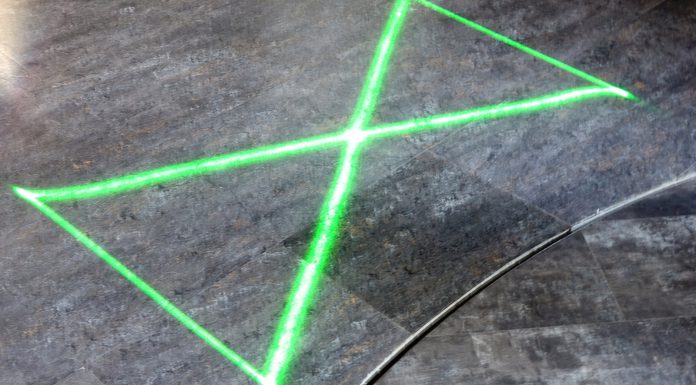 As for the virtual windscreen technology, heads up displays could show things like sat-nav, hazard warnings as well as all the features you'd normally expect from a complete instrument cluster. What is noteworthy is that the Jaguar system can display information on the entire windscreen rather than just in front of the driver.
[Via Jaguar]