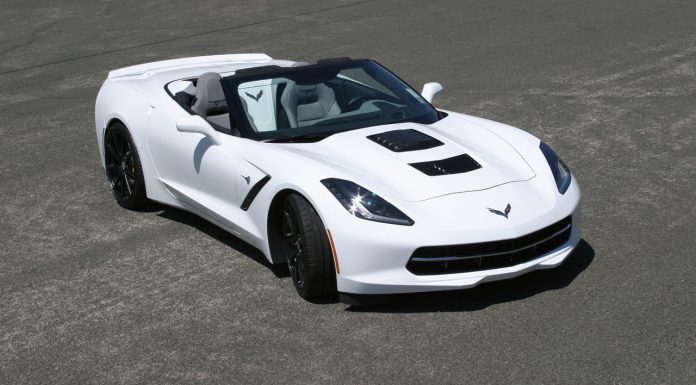 After slowly revealing details about it over the past few months, Callaway has officially unveiled its tuned C7 Chevrolet Corvette Stingray and it was certainly worth the wait.
Initially Callaway said its supercharged Corvette would deliver about 620 hp and 600 lb-ft of torque. Now that the wraps have been taken off the car, horsepower is now rated at 627 hp at 6500 rpm while torque is 610 lb-ft at 4400 rpm. In order to achieve these power gains over the entry-level Corvette and its 455 hp, Callaway have fitted a new in-house supercharger completed with a single acoustic chamber exhaust system.
This supercharger comes with Callaway's new intake manifold design as well as a new intercooler.
From a visual standpoint, the Callaway Corvette SC627 can be differentiated from the regular Corvette with the supercharger seen poking out of the elongated hood and the upgrades are available for both the coupe and convertible versions of the latest-gen Corvette.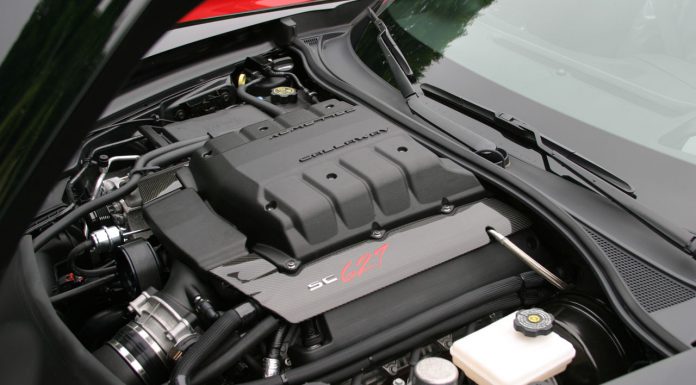 Alongside the release of the car, Callaway has confirmed that production of the Callaway Corvette SC627 has commenced. The entire kit has been priced from $22,995 with the first customers reportedly already receiving their updates.
While pricing for the 2015 Corvette Stingray Z06, which is only slightly more powerful than the Callaway, hasn't been revealed, it's likely that a standard Corvette with the Callaway upgrades will be significantly cheaper.