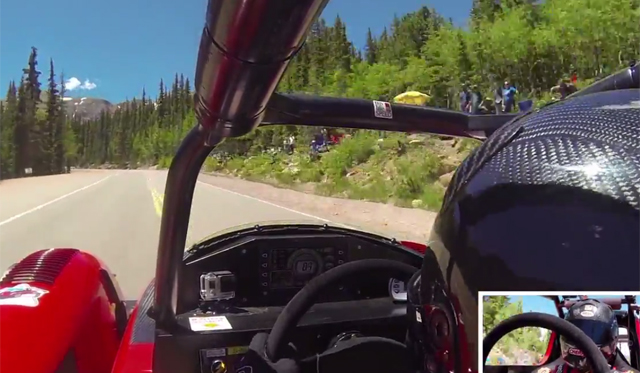 At this year's Pikes Peak International Hillclimb 2014, the most impressive run was arguably that of Greg Tracy in the new Mitsubishi MiEV Evolution III. While he didn't set the fastest time being just a few seconds behind the best run of Romain Dumas, his time of 9:08.188 comfortably set the fastest EV record once held by Nobuhiro Monster Tajima.
[youtube]https://www.youtube.com/watch?v=Un9TMe-acH0#t=199[/youtube]
Monster's previous record was 9:45.530 and was set last year, the first time the course was fully paved. In addition to beating Tajima's time, Tracy's run was the fourth fastest time ever recorded.
To see just how fast the run was, be sure to check out the following incredible video and just listen to those electric engines whistle!