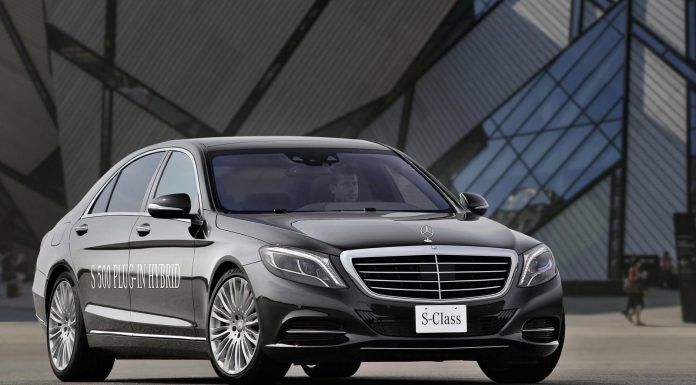 The extremely efficient Mercedes-Benz S 500 Plug-in Hybrid is set to reach UK shores in November costing about 89,000 pounds.
Powering the 2014 Mercedes-Benz S500 Plug-In Hybrid is a brand new turbocharged 3.0-liter V6 delivering an impressive 328 hp and 354 lb-ft of torque. While that engine would have been enough to satisfy Mercedes-Benz ten years ago, the continual growth in the hybrid car market and continual clampdowns on car emissions means the traditional internal combustion engine has been joined with an electric motor.
That electric motor offers an extra 107 hp and 25 1lb-ft of torque. Consequently, the 2014 Mercedes-Benz S500 Plug-In Hybrid can sprint to 100 km/h in just 5.5 seconds and a top speed of 250 km/h. Quite impressive figures for a car of this size as the electric motor, battery unit and the new electronics add 200 kg to the overall weight of the standard S 500.
However, arguably even more impressive than those performance figures is the claimed fuel consumption of the car. Mercedes-Benz claims that the S500 Plug-In Hybrid has an overall fuel consumption of just 3 liters per 100km, or 78.4mpg US. The 2014 Mercedes-Benz S500 Plug-In Hybrid then produces just 69g/km of CO2 emissions. What's more, Mercedes-Benz claims the car can travel solely on electric power for 30km!