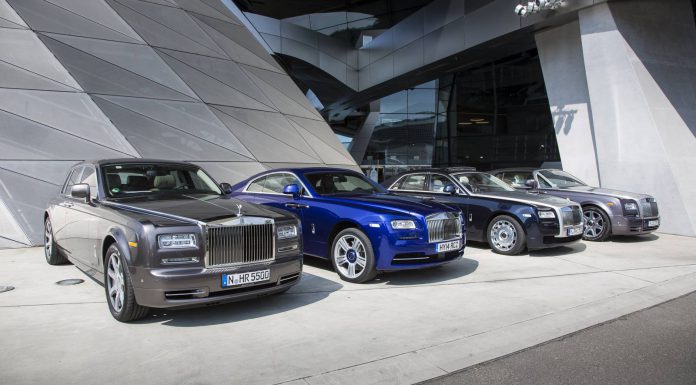 Rolls-Royce is well on its way to setting an all-time sales record in 2014 after it broke its half-year record, with sales increasing by 33 percent worldwide compared to the same period in 2013.
The luxury automaker saw growth in every major region in operates in, with a particularly strong performance in Europe. Sales in Europe were up by more than 60 percent year over year, while sales in Asia and the Middle East rose by 40 and 30 percent respectively. The United States and China also saw double-digit growth when compared to last year.
Customer demand for the Wraith remains high, Rolls-Royce says, while orders for the recently-announced Ghost Series II were also strong. The Goodwood-based brand also revealed earlier this year that orders for its Bespoke personalization program were higher than ever in 2013, with nearly 95 percent of customers choosing bespoke options.
"This is an excellent half-year result and demonstrates the continued confidence that our customers have in our company and our fine cars. The new Rolls-Royce Wraith has been a stunning success in the super-luxury segment, setting new modern style and technology leadership benchmarks," said Torsten Müller-Ötvös, Rolls-Royce CEO.
"Rolls-Royce has successfully retained its position at the very pinnacle of the super-luxury market, maintaining segment leadership for motor cars selling above Euros 200,000 net. No other luxury brand sells as many cars in this segment as Rolls-Royce," Müller-Ötvös added.