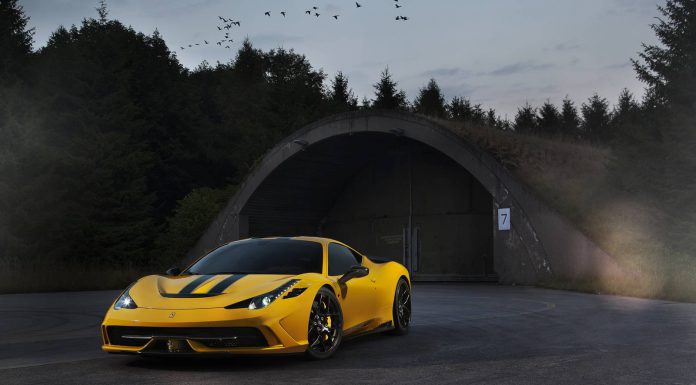 The Ferrari 458 Speciale, much like the 430 Scuderia and 360 Challenge Stradale, is a more hardcore, track-oriented version of the standard mid-engined V8 car. You'd think this would be the ultimate variation of the 458, but German tuning company Novitec Rosso believes they can improve the package even further with their new tuning program for the 458 Speciale.
Novitec Rosso developed a special carbon fiber body kit for the 458 Speciale, which consists of a new front fascia and front lip spoiler, rocker panels, a rear wing and a rear diffuser. Special carbon fairings for the rear side windows, hood vents and engine cover are also available. Novitec claims their carbon body pieces are functional and work to minimize lift on the front axle, benefitting directional stability at high speed.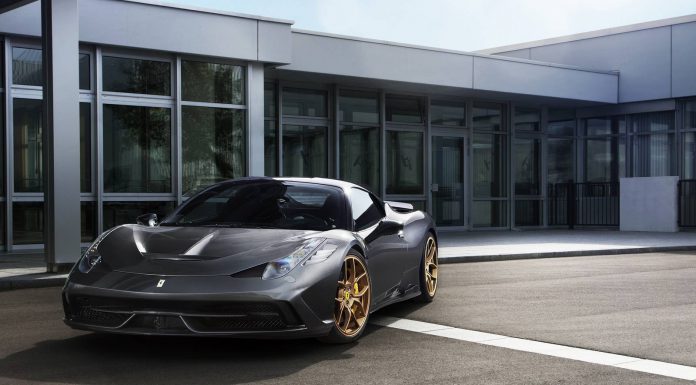 The tuning company also directed their attention towards the Speciale's 4.5-liter V8 engine. In its most potent form, Novitec's performance upgrade kit for the Speciale will push output to 636 horsepower at a sky-high 9250 rpm, a significant bump from the standard car's 597 horsepower. Peak torque will also increase from 540 Nm to a substantial 572 Nm. These figures are achieved through a remapped ECU and a lighter, louder exhaust system.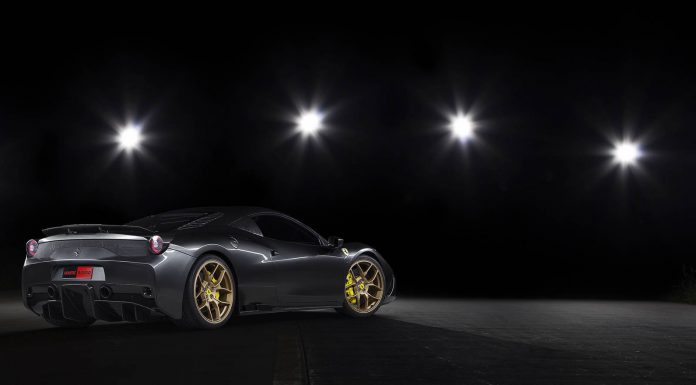 Also available will be special Novitec Rosso 'NF4' 21-inch forged wheels shod in Pirelli P Zero rubber measuring 255/30 in the front and 325/25 in the rear. Finally, Novitech developed a special suspension with an integrated lift system, which can raise and lower the front of the car by 40 millimetres to help it get over a curb or navigate a parking garage ramp, for example.