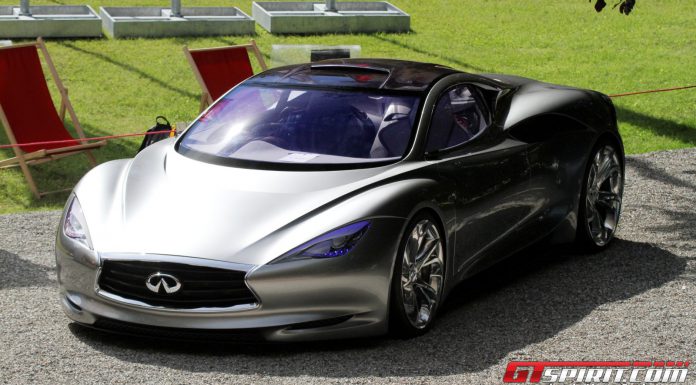 There's a possibility that Formula One wiz Adrian Newey could create a new halo supercar for Infiniti as part of he's new role in the Advanced Technologies Centre for Infiniti.
Newey is stepping down from his chief engineer job at Red Bull Racing next year due to his frustrations with the latest bout of technical regulations. As a result, there's a good possibility he will bring his technical know-how to Infiniti.
While speaking with Nissan's British executive vice president Andy Palmer, Top Gear discovered that Newey really wants to start a new project.
"Adrian is itching to do something new," said Palmer, "and we are actively exploring the technology cross-over with Red Bull, although these things can take a long time in the incubator."
When asked about the possibility of Newey creating an Infiniti supercar, Palmer simply smiled and said "Watch this space".
[Via Top Gear]