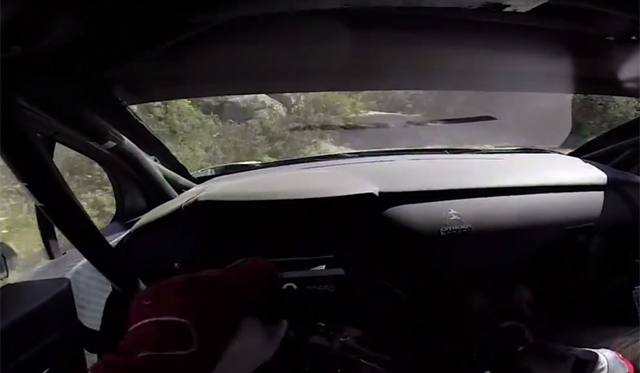 In the past few months, we've seen some pretty incredible POV videos inside race cars on track. However, here we have the first high-quality POV clip from inside a full-on Citroen DS3 WRC car!
[youtube]https://www.youtube.com/watch?v=Ia_1vVDwmkg#t=197[/youtube]
Behind the wheel of the potent rally car is Mads Otsberg and the clip was filmed at Rally Portugal and shows Ostberg preparing for the rally.
When watching the video, you may actually think it is on fast forward so fast is the Citroen DS3 WRC car. And when you combine that speed with a tricky gravel surface and trees just feet away, this clip goes some way to capturing the insanity of World Rally Championship racing!