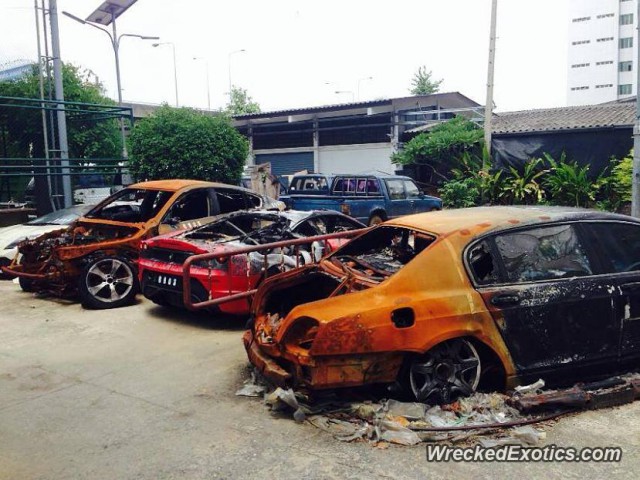 A bunch of exotics have gone up in flames in Bangkok, Thailand. The inferno saw a Lamborghini Murcielago LP640, Ferrari F430, Bentley Continental Flying Spur and BMW X5 completely destroyed.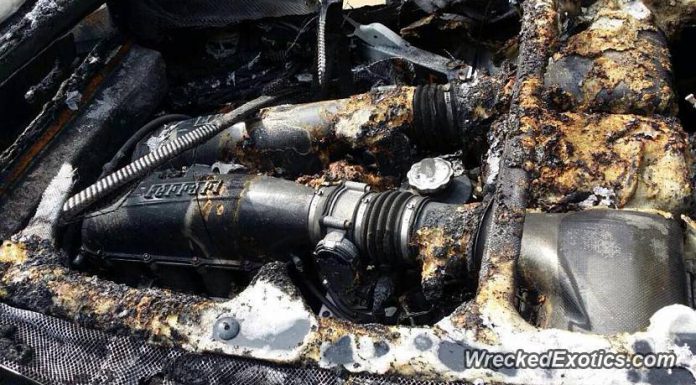 According to witnesses, the four cars were on a transporter truck before the BMW X5 burst in to flames. Before long, all 4 vehicles were on fire with the truck driver failing to notice the inevitable wall of flames and smoke trailing behind the moving vehicle which only made the fire more intense.
The driver finally pulled over when they were alerted of the devastation just behind the cabin. However, by then it was too late and all four cars were completely destroyed.