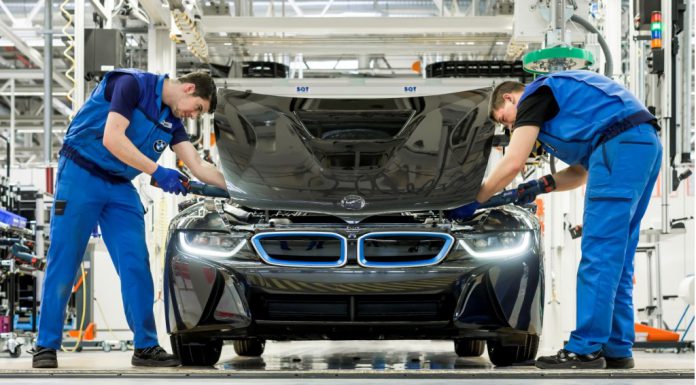 BMW has announced that it will invest about $1 billion to create a new plant in Mexico set to begin production of models in 2019.
The plant will be located near the city of San Luis Potosi and thousands of jobs will be created during its construction and of course, when it is completed. Unfortunately, BMW has yet to confirm just which models will be produced at the Mexican plant.
When discussing the new facility, member of the BMW AG Board of Management Harald Krüger said, "Mexico is an ideal location for the BMW Group and will be another important plant within our production network. We will invest one billion US dollars in the new production site over the next few years. Production is planned to start in 2019 and during that year, the workforce will reach around 1,500 people.
"This decision underscores our commitment to the NAFTA region. We have been building BMW cars at our US plant in Spartanburg for the past 20 years. With a planned annual capacity of 150,000 units for the new plant in Mexico, the BMW Group will be even better positioned to take advantage of the growth potential in the entire region."
The Mexican production facility will be extremely helpful in growing the brand in North and South America with it joining the existing plants in Spartanburg (U.S.) and its Brazilian facility.