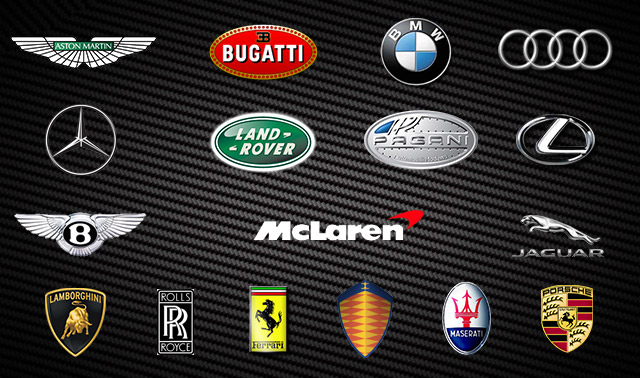 We are proud to present our second quarterly overview of the most popular car manufacturers on GTspirit. We measured overall popularity by the share of pageviews each brand represents as part of our total pageviews – over 40 million in total during Q2 2014. This being our second quarterly benchmark and ranking it offers a good opportunity to compare how things developed compared to the first quarter of this year. The second quarterly GTspirit Car Manufacturers Ranking below displays the top brands during the second quarter of 2014.
The Top 10 is still dominated mostly by German and Italian brands. The British brands battle in the lower regions of our ranking. Audi, Bugatti, Bentley and Pagani made big leaps forward this quarter with gains between 15 and 25%. Koenigsegg, Range Rover and Lexus are the losers this quarter with losses between 16 and 20%. Mercedes-Benz remains the most popular brand in Q2 and even expand its lead over competitor Lamborghini with an even larger share of total pageviews. Mercedes-Benz efforts to embrace social- and online media clearly shows effect.
The Most Popular Car Manufacturers Ranking Q2 2014
---
Determined by the percentage of brand related pageviews on GTspirit.com from 1st of April 2014 til 30th of June 2014.
1. Mercedes-Benz
2. Lamborghini
3. Ferrari
4. Porsche
5. BMW
6. Audi
7. McLaren
8. Bugatti
9. Pagani
10. Maserati
11. Koenigsegg
12. Range Rover
13. Jaguar
14. Aston Martin
15. Bentley
16. Rolls-Royce
17. Lexus
If we compare the ranking in the second quarter with the ranking in the first quarter we can see that the Top 8 remains unchanged. However the underlying percentages show some change: Mercedes-Benz gained a comfortable lead over number 2, Lamborghini that accounted for 3% less pageviews than in the first quarter. Ferrari, Porsche and BMW appeared more or less stable. But Audi moved much closer to BMW gaining almost 15% more pageviews compared to Q1. McLaren saw a slight drop in pageviews whereas Bugatti saw the strongest increase this quarter with a 25% rise in pageviews compared to Q1.
The new number 9, Pagani overtook Koenigsegg and also gained over 20%. Maserati also saw a small gain but Koenigsegg saw one of the strongest drops of 16% in popularity. Range Rover also dropped in popularity, meanwhile Jaguar stayed the same. In the lower regions of the ranking the brands are very close together, Aston Martin, Bentley and Rolls-Royce all have nearly the same amount of pageviews in Q2. Bentley is still in the danger zone despite 20%+ growth compared to Q1. Lexus dropped to last place this quarter with very poor performance.
We wish all manufacturers the best of luck until the next manufacturers ranking due for publication after the end of the third quarter of 2014!