As promised, Ferrari turned out in force at this weekend's Goodwood Festival of Speed 2014 with a host of incredible road cars and racing cars sprinting up the famous hillclimb.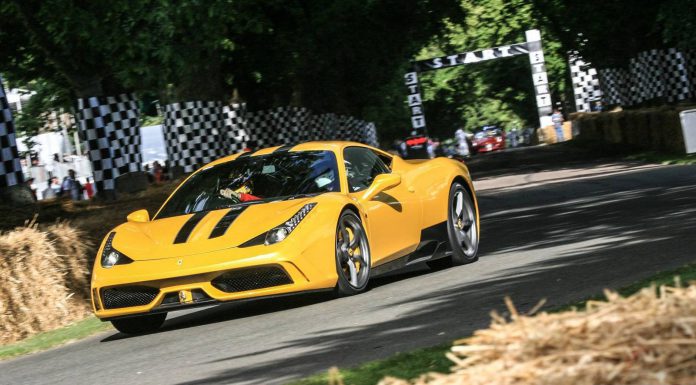 First off, the brand new Ferrari California T made its U.K. and public dynamic debut at the festival complete with its potent 3.8-litre twin-turbocharged V8 engine. Despite being more of a GT car than an all-out supercar, the California T still looked extremely fast and composed on the hillclimb.
Elsewhere, the brutally fast and potently loud Ferrari 458 Speciale hit the hillclimb on the back of its engine recently walking away with two Engine of the Year awards. Elsewhere, there was a 1957 Ferrari 250 Testa Rossa as well as a 2009 Formula F1 F60 car.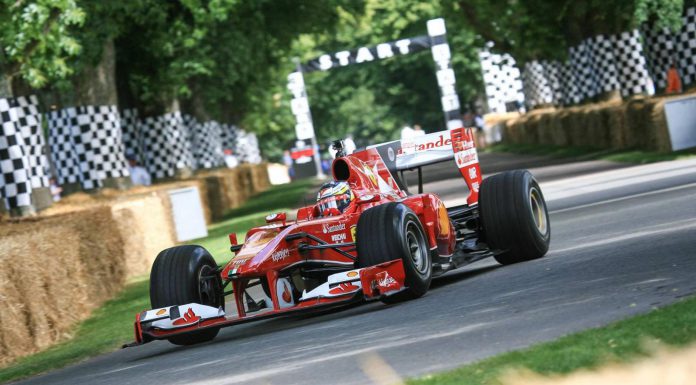 However, the real highlights were the two LaFerraris as well as the one-off $4.2 million Ferrari F12 TRS. One of the LaFerraris to hit the pavement was Jay Kay's recently delivered bright green example!