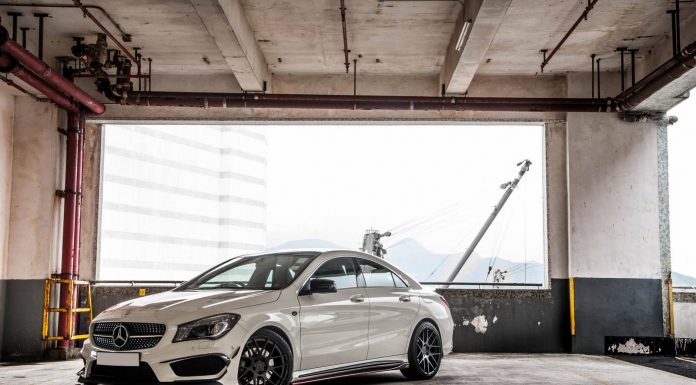 RevoZport offers a host of visual upgrades for some of the most potent and most popular cars on the market. Whether it is small hatchbacks like the VW Golf GTI or packages for supercars like the Nissan GT-R, RevoZport has everything. Here we have one of their most impressive packages this time based on the sexy Mercedes-Benz CLA.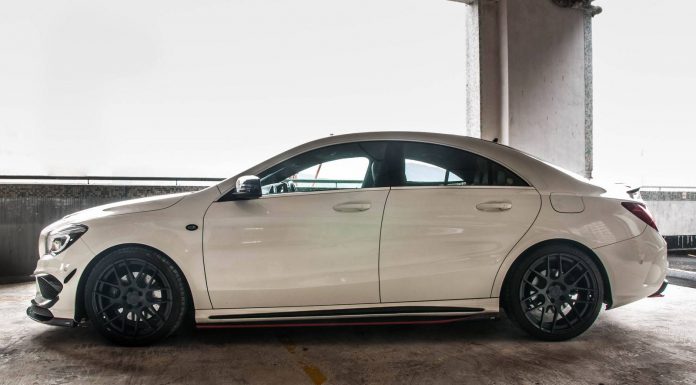 Dubbed the RevoZport CLA290, the car features a number of rather dramatic visual changes to help differentiate it from the 'regular' CLA which is already a very impressive car to look at.
At the front, the RevoZport CLA290 features a thoroughly revised front end with new carbon fibre canards as well as a prominent carbon fibre front splitter. The car also features a new set of stunning matte black aftermarket wheels as well as revised side skirts to give the car an extra sense of aggression.
The aggressive visual modifications continue at the rear with the fitment of a new bootlid lip spoiler as well as a prominent rear diffuser complete with bright red pinstriping.