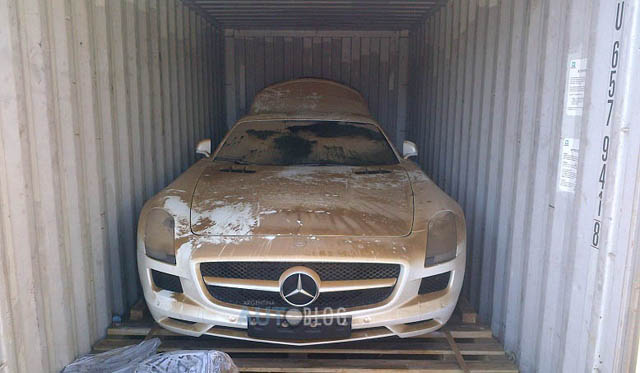 Unless you live in the country where your car is produced, there's a good chance it's been shipped to your city on a massive ship. However, this carries with it some risks as unsecured shipping container's fairly frequently fall off boats and into the ocean. Unfortunately, a stunning white Mercedes-Benz SLS AMG fell victim to this fate while on its way to Argentina recently.
The incident actually happened last year but pictures and details have only just emerged. This SLS AMG was going to be just the 19th example in Argentina but as the pictures show, it was completely destroyed after the shipping container housing it fell into the ocean.
When it was retrieved, it was covered in dirt, filled with water and completely destroyed. It can be safely assumed that the shipping company was soon forced to pay for a replacement.
[Via Autoblog]