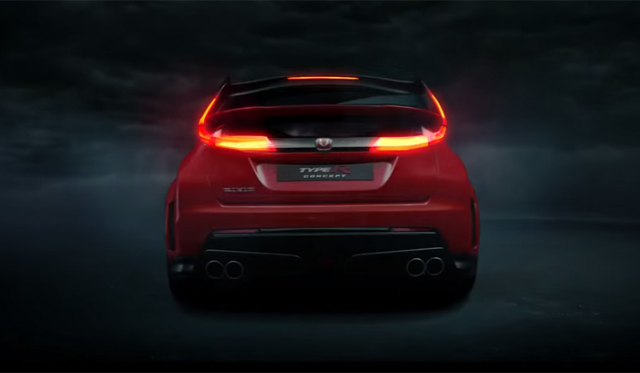 Honda has just released a rather mysterious teaser video of the upcoming 2015 Honda Civic Type R promising that it'll launch in the summer of 2015.
[youtube]https://www.youtube.com/watch?v=i2KNFWW-PV4[/youtube]
The trailer dubbed 'Disruption' underlines the animalistic qualities and extreme nature of the next Civic Type R which Honda is promising.
When discussing the car, Head of Marketing for Honda UK Olivia Dunn said, "The new Type R promises to be the most extreme yet, it's born from racing and it pushes the boundaries. This new campaign encompasses this spirit perfectly, with Disruption the ideal curtain raiser in setting the energy and adrenaline levels very high."
The car featured on the trailer is the Honda Civic Type R Concept rather than the production-spec model. As a result, we're not entirely certain what the road-going model will look like.
Under the hood, we know the car will be powered by a 2.0-liter four-cylinder turbocharged VTEC engine which Honda claims produces "over 280PS". As a result of this, Honda is confident the Civic Type R Concept can become the fastest front-wheel drive car around the Nurburgring.
If you've followed the development of the latest Honda Civic Type R, you'll know that Honda was very open when it came to testing undisguised prototypes. However, the Honda Civic Type R Concept previews a number of styling traits not present on such prototypes ultimately pointing towards an even more aggressive car than we had ever hoped for.