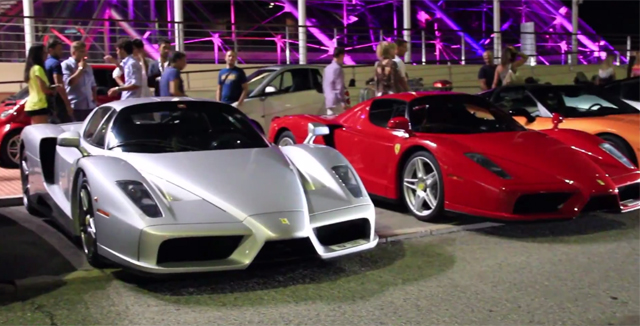 Only in Monaco will you see two Ferrari Enzos parked side by side and that's exactly what happened a couple of nights ago! Despite Formula One having left the small principality weeks ago, this video also displays that no matter what time of the year, Monaco will always bring out some epic supercars and hypercars.
[youtube]https://www.youtube.com/watch?v=lEC8WNhEukY[/youtube]
As for the red Ferrari Enzo featured most prominently in this video, it has an aftermarket sports exhaust system while the rare silver example has a complete straight pipe system which makes it sound truly incredible even at just low revs!