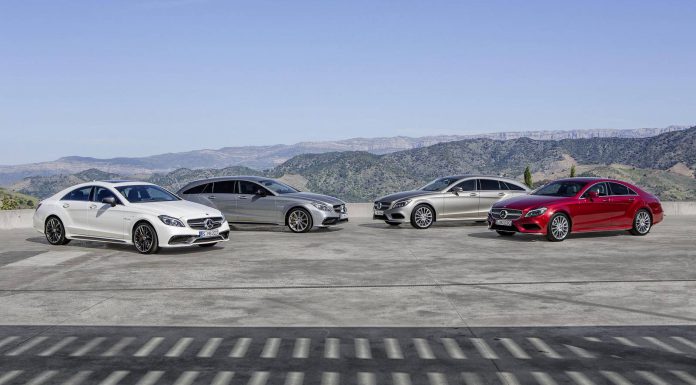 Just after the facelifted 2015 Mercedes-Benz CLS-Class was revealed, officially British pricing for the models have been revealed.
First up we have the new Mercedes-Benz CLS 200 BlueTec. It replaces the outgoing CLS250 BlueTec as the entry-level model in the CLS model range. It utilises a small 2.1-litre four-cylinder diesel engine delivering 168 hp and a fairly meaty 295 lb-ft of torque considering its size. In coupe form it starts from 46,500 pounds while in shooting brake guise it costs from 48,080 pounds.
Next we have the CLS 350 BlueTec with its turbocharged 3.0-litre diesel V6 and 254 hp and 457 lb-ft of torque outputs. It costs 49,950 pounds for the coupe and 51,400 pounds for the Shooting Brake. As for the CLS 400 which adopts a twin-turbocharged petrol 3.0-litre V6 pumping out an impressive 328 hp and 354 lb-ft of torque, it costs 55,850 pounds. Pricing for the shooting brake hasn't been revealed nor has pricing for the CLS 500 complete with a powerful V8 with 408 hp and 442 lb-ft of torque.
As for the range-topping 2015 Mercedes-Benz CLS 63 AMG S, the coupe starts at 86,500 pounds while you'll have to fork over just an extra 500 pounds for the shooting brake. Its monstrous 5.5-litre biturbo V8 engine puts 585 hp and 590 lb-ft of torque to the ground.