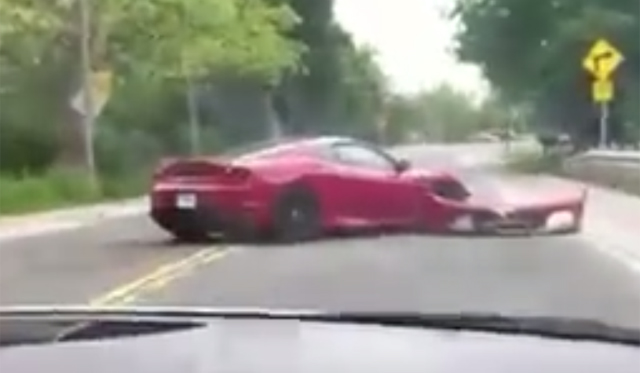 Renting a supercar can be the absolutely perfect way to enjoy the thrills provided by a capable supercar if you don't have the ability to purchase one yourself. However, renting a capable of supercar generally comes with a lot of conditions and can be expensive business. Unfortunately the following Ferrari F430 driver found out the hard way just how expensive renting an Italian supercar can be.
[youtube]https://www.youtube.com/watch?v=a52Zt5_9rrY[/youtube]
The following clip was filmed in Canada and showcases a dark red F430 from Exotic Car Tours crashing into a guard rail and ripping its front bumper off. As the video shows, the driver applied too much throttle coming out of a sweeping land hand bend before sliding into the guard rail and ripping off the bumper!