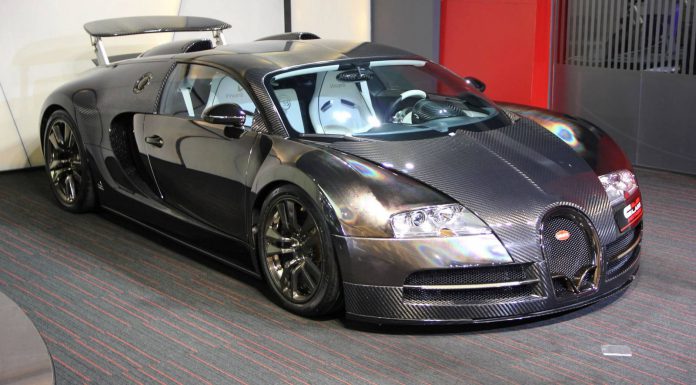 Very few tuners in the world are brave enough to tinker with the legend that is the Bugatti Veyron. However, Mansory have managed to get their hands on a few over the years and now the original Mansory Bugatti Veyron Vincero is for sale courtesy of Al Ain Class Motors in Dubai. The other Mansory tuned Veyrons are believed to be limited to the Empire Edition, Linea Vincero D'oro and Vivere.
The original Mansory Bugatti Veyron Vincero was created way back in late 2008 yet despite its age, still looks incredibly fresh to this day. From a visual perspective, the Vincero can be differentiated from the regular Veyron on which it is based thanks to the bare carbon fibre body and dark chrome finish. Elsewhere, it features gunmetal grey wheels, a unique 'V' shape in the front bumper finished in chrome while at the rear, there is even more exposed carbon fibre goodness.
The interior is equally lavish with it incorporating bright white leather with a unique black piping and a very luxurious fit and finish. Despite being almost six years old, the car has travelled just 900 km and while the asking price isn't publicised, you can bet it's quite expensive!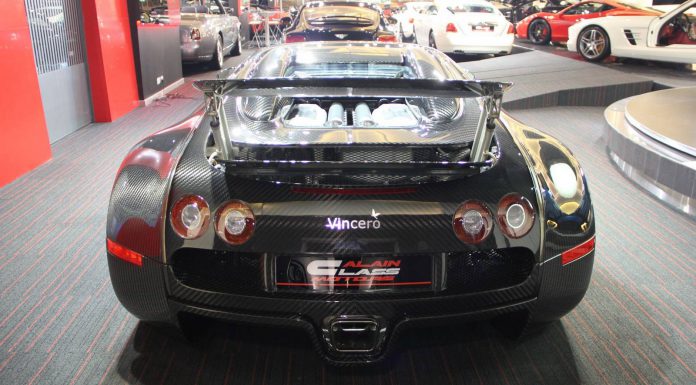 Not too long ago, the Mansory Bugatti Veyron Vivere appeared for sale for 2.5 million euros!