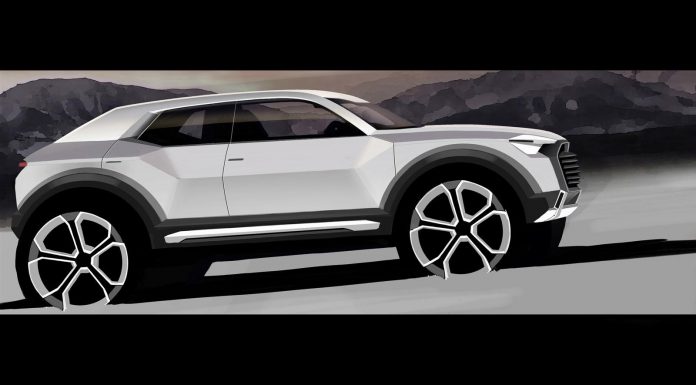 In 2016, Audi will begin production of an entry-level crossover dubbed the Audi Q1. While the car remains a fair way off, quite a lot of engine details are known about it. Most interesting however, are reports that an Audi RS Q1 variant is being developed to top out the model range.
Beneath the fresh skin, the Audi RS Q1 will inevitably feature a very similar 2.0-litre TFSI four-cylinder engine as the new Audi TT and TTS. This powerplant should develop a cool 295 hp and 280 lb-ft of torque and when combined with the small overall size of the impending Q1, should make the RS Q1 quite the car for the weekly shopping run!
Further details about the Audi RS Q1 aren't known but the car will inevitably feature updated styling to complement the upgrades in performance.