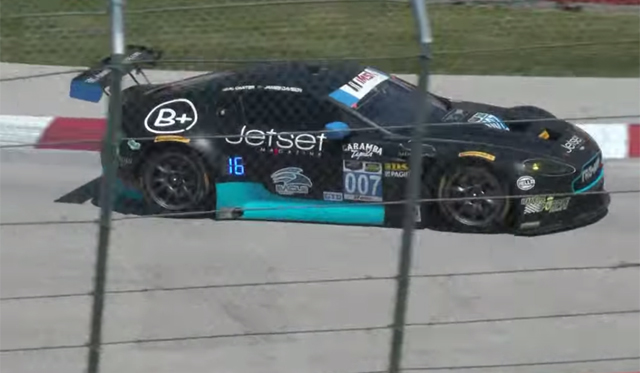 Think the road-going Aston Martin V12 Vantage GT3 sounds impressive? Well, after watching the following video of a screaming V12 Vantage GT3 may change your mind!
[youtube]https://www.youtube.com/watch?v=tVhIGwZA7k0[/youtube]
The following Aston Martin V12 Vantage GT3 was filmed at the 2014 Detroit Belle Isle Grand Prix as part of the TUDOR United SportsCar Championship which despite only being in its maiden year, is proving to be a very exciting racing series!
As for the V12 Vantage GT3, it uses an upgraded variant of the flagship Aston Martin 5.9-litre V12 to deliver over 600 hp and 700 Nm of torque.