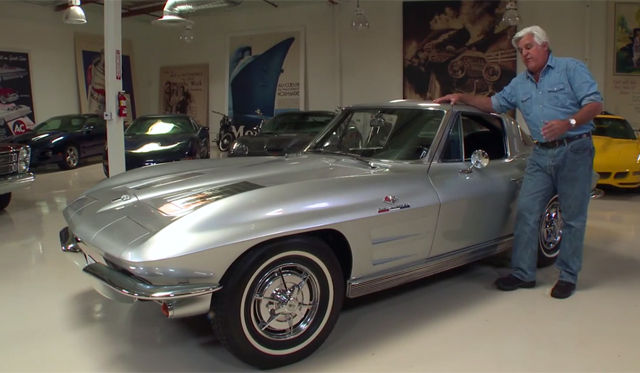 In addition to his passion for the latest and greatest supercars, Jay Leno absolutely loves sports cars and muscle cars from back when he was a kid in the 1950's and 1960's. One of the shining stars of Jay Leno's classic car collection is undoubtedly this stunning silver 1963 Chevrolet Corvette Stingray.
[youtube]https://www.youtube.com/watch?v=_lJXLalMKSA#t=263[/youtube]
Leno originally purchased this Corvette Stingray without seeing it and swiftly set about having it completely restored to as new condition. As the second-generation Corvette produced, this is arguably the most recognisable Corvette model ever produced with its very sharp and aggressive design.