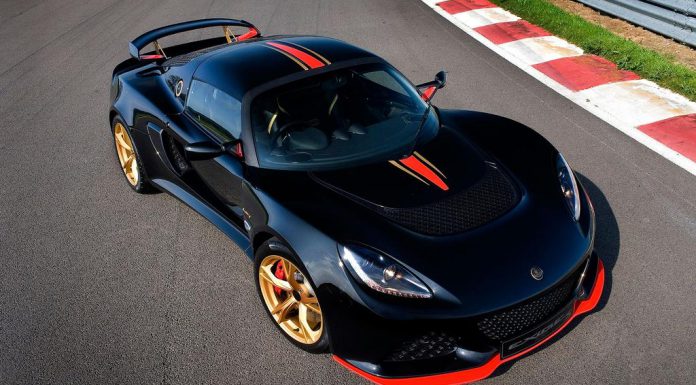 While the Lotus Formula One team is performing very, very poorly this season, that hasn't stopped the firm's road car division from creating a special edition Exige inspired by the F1 team. Dubbed the 2014 Lotus Exige LF1, the car includes a host of special features to differentiate from the regular Exige S on which it is based.
Just 81 units of the Lotus Exige LF1 will be created to commemorate the 81 Grand Prix victories Lotus has taken in Formula One. Each car will be dedicated to a specific win from the company's first F1 victory in 1960 at Monaco to the firm's most recent 1st place at the 2013 Australian Grand Prix.
Beneath the skin, the 2014 Lotus Exige LF1 features the same mechanicals as the Exige S. As a result, the potent 3.5-litre V6 engine delivers 345 hp and 295 lb-ft of torque. Consequently, the car will hit 100 km/h in a mere 3.8 seconds and reach a top speed of 273 km/h. As with all cars from Lotus, the Exige LF1 is lightweight with it tipping the scales at just 1176 kg.
The Exige LF1 can be distinguished from the Exige S thanks to its black paint job and the host of red and golden accents like the 17-inch wheels at the front and 18-inch ones at the rear. It also features a prominent red front splitter. Additionally, all 81 units come standard with the Exige Race Pack and Dynamic Performance Management system as well as upgraded brake discs and super sticky, Pirelli P Zero Trofeo tyres.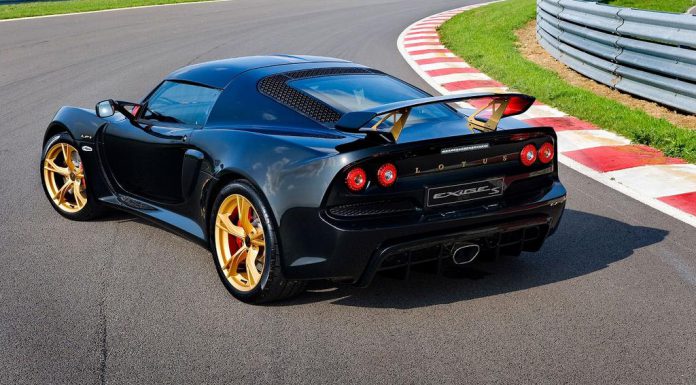 Owners of the Exige LF1 will also have the opportunity to tour the Lotus Cars factory as well as the Lotus F1 Team headquarters. Extra sweeteners include a Romain Grosjean 1:2-scale replica helmet, an Exige LF1 membership card providing 10 per cent discount from the F1 Team collection and 20 per cent off on the Lotus Originals and Heritage ranges, a Lotus F1 key fob and USB stick.