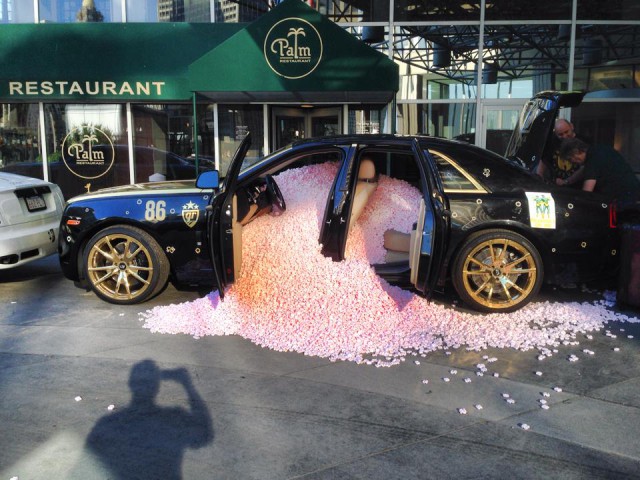 We're sure all the participants on the Goldrush rally are friendly people, but if there's anything we've learned from perusing their Facebook page, it's don't leave your car unlocked around them.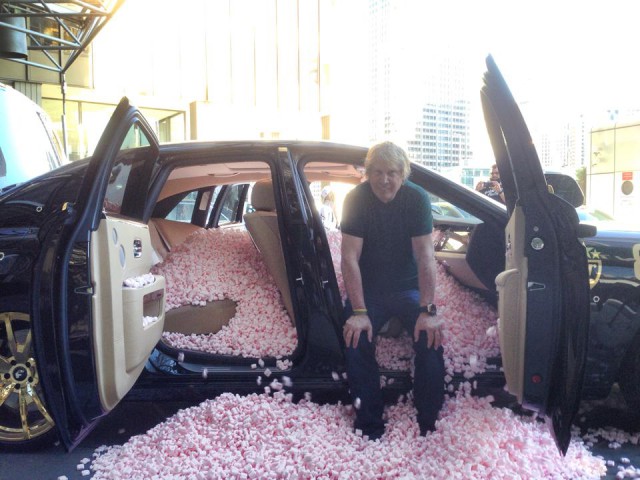 One Rolls-Royce owner and participant learned this the hard way after leaving his Ghost unattended in front of the hotel. Unbeknown to him, his doors were unlocked, so his friends decided to fill the interior of his six-figure sedan with pink packing peanuts.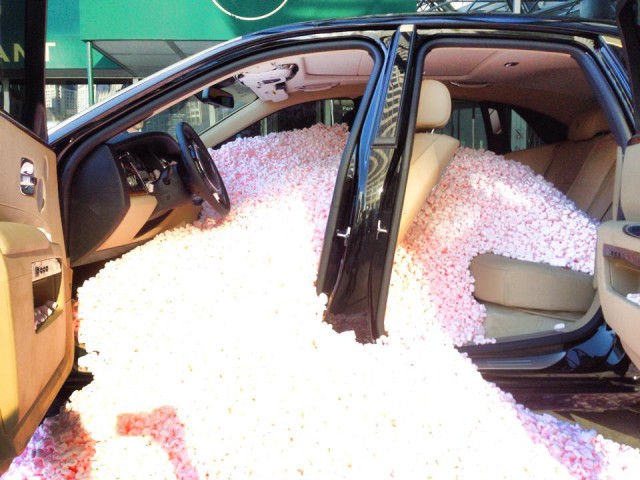 Even though it's a harmless prank, the owner was probably none too pleased to walk out and see he now had to remove thousands of packing peanuts from the interior of his car before continuing onward with the rally. At the end of the day though, the Goldrush rally is all about fun, and that smile says it all.
Check back to GTspirit for updates on the Goldrush rally as they happen.