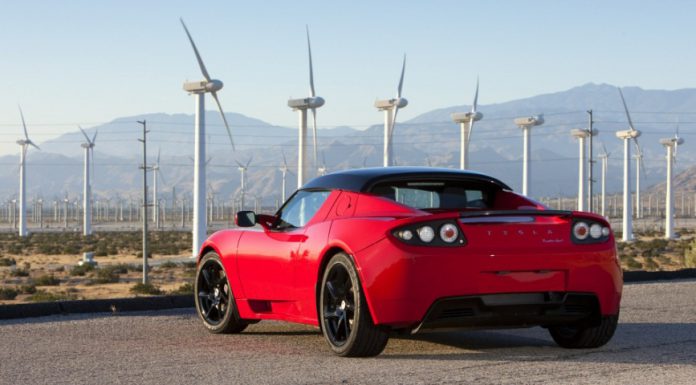 Tesla Motor CEO Elon Musk has confirmed that the electric automaker is set to launch an updated variant of the Tesla Roadster later this year.
While responding to a question at a recent shareholder conference regarding the future of the Roadster, Musk said, "Yeah, we'll get it done this year, it'll be a cool thing. We said we're going to do it, we're going to do it, we're going to do something cool with the roadster later this year. "
Unfortunately, Musk didn't reveal any further details about the updated Tesla Roadster. Nevertheless, a full-on Roadster successor isn't expected for 5 years or so. As a result, don't expect to see any massive changes implemented in the updated Tesla Roadster later this year.
In case you didn't know, Tesla is currently working on launching two brand new models; the Model X electric SUV as well as the entry-level, third-generation car. Additionally, the company is believed to be making progress on the launch of its lithium ion battery gigafactory while still rolling out its Supercharger Network across the U.S, Asia and Europe.
While the original Tesla Roadster did make the company a household name among automotive communities, reviews about it weren't that spectacular and Tesla says it learned a lot from mistakes made on it.
[Via Jalopnik]