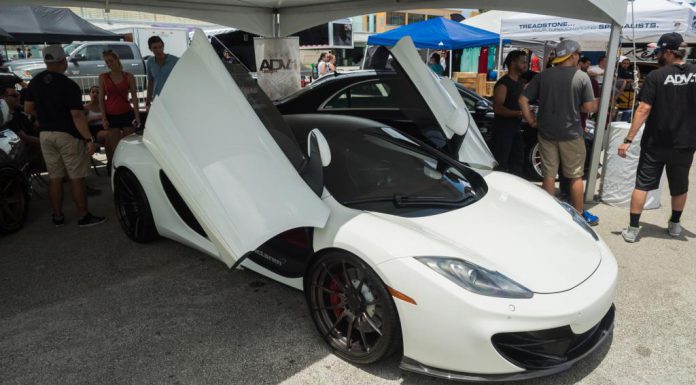 The crew at ADV.1 Wheels have just launched their latest project car this time based around the potent McLaren 12C supercar. The car has undergone a selection of visual modifications as well as a potent new exhaust system.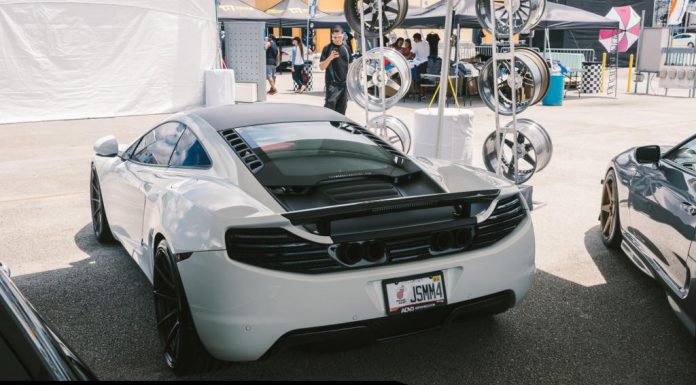 The unique quad-exhaust which you see replaces the typical dual-exiting exhausts of the 12C. It has been created by the crew at Fabspeed Motorsports and really adds an aggressive flair to the tail of the 12C. Further performance modifications have been done by Evolution Motorsports with some ECU tuning.
The car also features a genuine McLaren Special Operations front bumper. However, it is the stunning custom matte bronze ADV.1 wheels which really make this 12C pop!