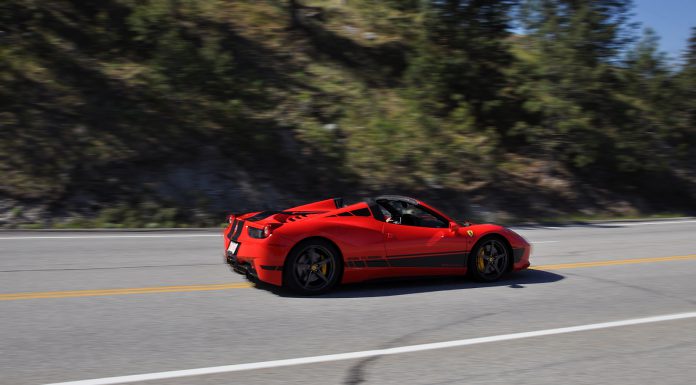 Saturday morning's Area 27 Rally in Osoyoos, British Columbia began with a bang! We followed Rocket Ron in his Hennessey 458 Spider up the mountain switchbacks to watch him make some speed runs up and down the mountain before the day's festivities began.
The 700 hp Ferrari made the sharp corners look not so sharp as he cornered with ease, and looked like he was going to take off into space on the straightaways! This 458 Spider Twin-Turbo is incredibly fast!
After we were done with Ron on the mountain, we headed back to the Spirit Ridge Resort for the driver's briefing. We were broken up into groups of about 10-15 cars, who would leave the start line 20 minutes apart. Our orange 640hp Kleeman CLS 55 AMG was assigned into the sixth group alongside three Aston Martin Vantage's, a BMW M Coupe, Chevrolet Corvette Z06, Lucra LC470, Freightliner Semi Truck and four other ZR Auto cars including the Edo Competition F40, goold chrome Diablo, yellow 458 Italia and Hennessey Velociraptor.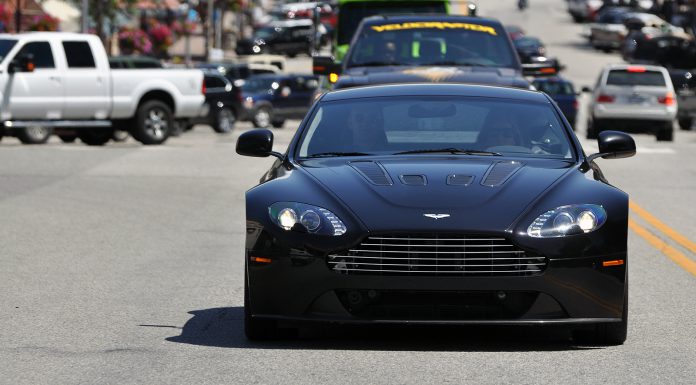 We watched the other groups leave ahead of us on their twisty journey through British Columbia's wine country. Finally, just after noon, we hopped into our cars and got behind the lime green Lucra LC470, our lead vehicle.
After making an exit out of Osoyoos, we headed off into the twist mountain roads for some spirited driving. Our journey took us through valleys, through forests and through various towns, lakes and beautiful countryside.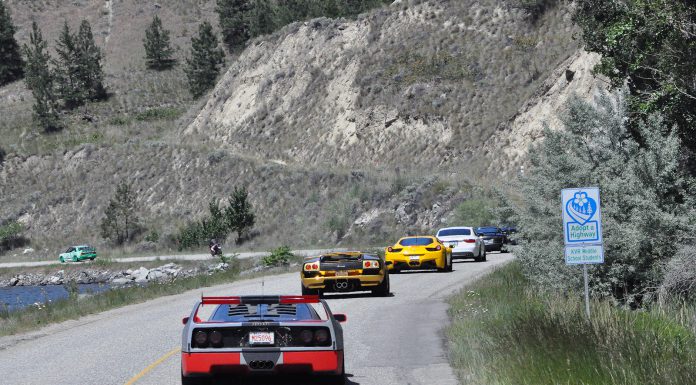 We stopped for lunch at a beautiful vineyard and enjoyed the views of the lake below, before jumping right back into our cars for another 2 hour drive, taking us through some of the most stunning scenery.
Our group stayed together for the most part. At times we lost sight of some of the cars behind us. When we hit the straightaways, the supercharger on our Mercedes kicked right in and we shot to the front of the pack to get some nice shots of the group. Our Kleeman Mercedes did not disappoint us! The ZR Auto crew did a fantastic job tuning the car, and we felt every ounce of power as we surged on down the highway.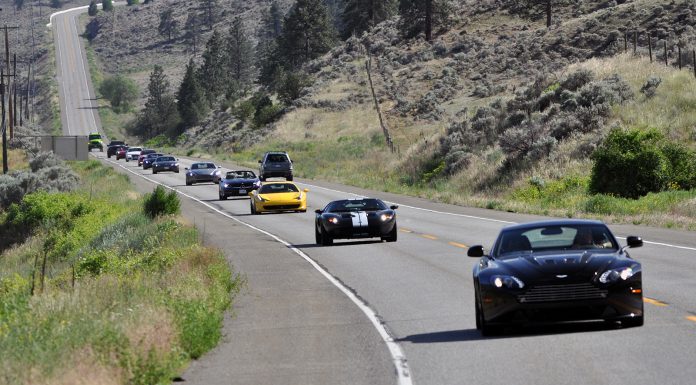 As the green Lucra LC470 took the lead, we followed it back to the town of Osoyoos, where we met up with the rest of the drivers. As we headed to the evening gala dinner and silent auction, the group was very impressed at how well the Area 27 Rally was run.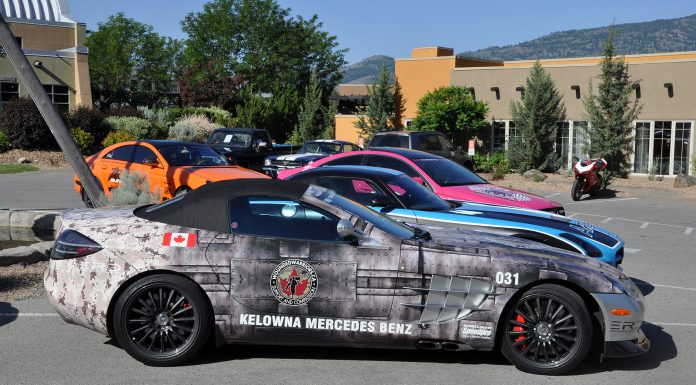 The next morning, we hopped back into our cars for the long 900 km journey back home to Calgary. What an incredible adventure it was! We would like to thank ZR Auto and Area 27 for inviting us on this adventure with them!