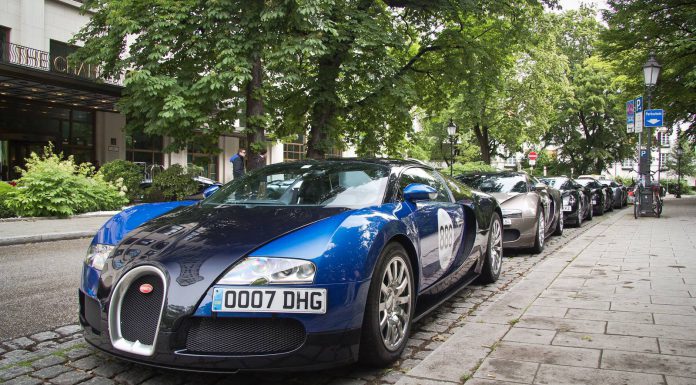 The past few weeks have been a little manic. Tours are setting off left right and centre. It all started with the Mille Miglia, after which we got the Mercedes-Benz 300SL tour and the McLaren F1 tour last week. We been on tour with Abt this weekend (more on that to come) and, as we write, GoldRush 2014 has started with Gumball 3000 due to start soon too!
The Bugatti Grand Tour 2014 is easily one of the most anticipated tours of the year. We caught up with it in Munich earlier this week. The photos were shot as the tour kicked off, headed towards the Alpine passes of Switzerland and Italy on their way to the home of Bugatti in Molsheim, France.
This years Bugatti Grand Tour featured some of the most incredible Veyrons. We snapped the Bugatti Veyron Vitesse Meo Costantini Legend Edition and the @DutchBugs Bugatti Veyron Vitesse WRC. Cars came from as far away as Saudi Arabia, owners also came from China to drive their European registered cars!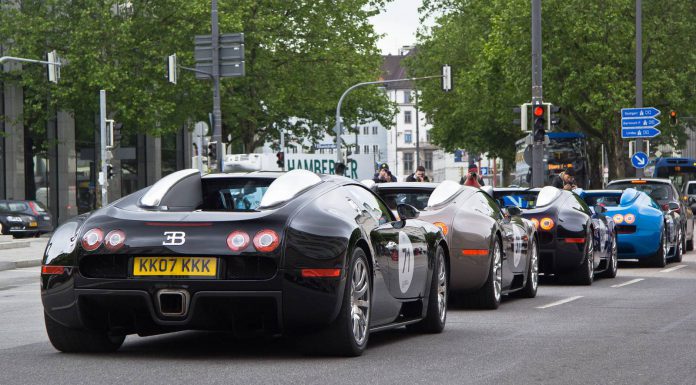 The tour is still ongoing with the cars currently rating in Italy. There will be more on this over the next few days so be sure to check back with us towards the later part of the week! Photos were taken by Tobias Brandl and the event is organized by Daddy Communications from Berlin.