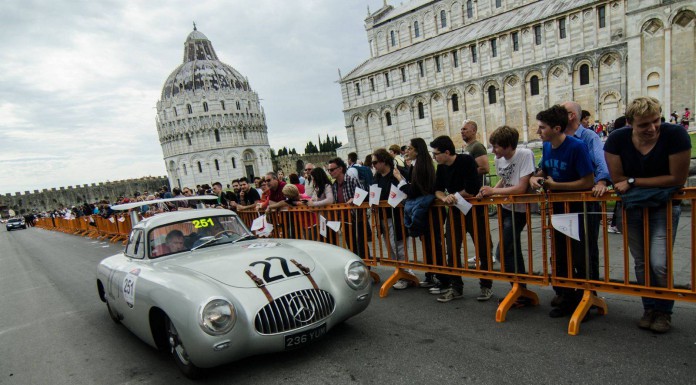 Day 3 of the Mille Miglia 2014 and yet another early start. The first cars were up and clocked out by 06.30 am, ready to travel along another 552 km route. The route took the cars through the historic and picturesque Tuscany region. Twisty country roads with plenty of elevation changes made the route tricky for the older cars once again although for many, the driving was simply sublime.
The day's lunch break took place in Volterra which splits the route roughly in two. The cars travelled through UNESCO World Heritage Site Sienna to get there. After lunch the cars headed out towards the coast visiting the tourist attraction of Pisa taking us past the famous leaning tower and the nearby commune of Lucca.
The cars arrived in Bologna at around 8 pm. Rather bizarrely, by decree of their respective mayors both the cities of Bologna and (on the fourth day) Modena have banned Mercedes-Benz service, support and media cars from the city which put a massive damper on proceedings considering Mercedes-Benz are title sponsors. Luckily we managed to get into Bologna to our hotel last night.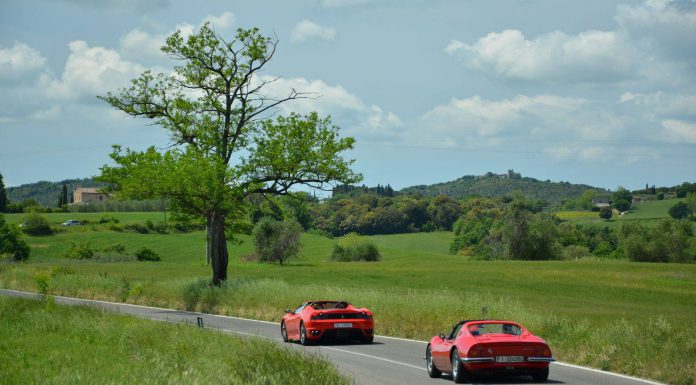 The Mille Miglia 2014 participants luckily arrived with enough time for a quick drink at the bar before preparations for the final day and an early night! Today the route is taking us back to Brescia, the start of our epic adventure via Modena and Reggio Emilia among others. Stay tuned for the final instalment of our adventure tomorrow and a number of special features over the next few days.
Among the cars you will see in our above gallery are the Mercedes-Benz 300 SL W 194 Carrera driven by Jochen Mass and Michael Schroeder, a 1955 Ferrari 250 GT Europa and a 1949 Dagrada FIAT 750 Siluro. Among the Bugatti Veyron Grand Sport Vitesse featured again, as did what we believe to be a Prodrive prepared Ferrari 575!