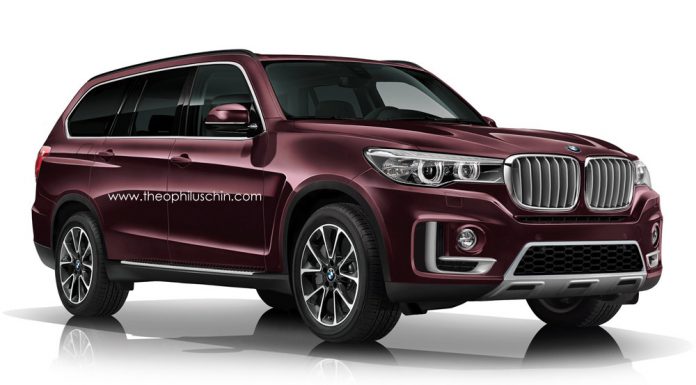 While it still remains a good few years away from production, we know that the BMW X7 is coming. In order to give us an idea of how the car could look, Theophilus Chin has created the following renderings.
As the name suggests, the X7 will be BMW's largest SUV and these renderings reflect that. Featuring enlarged headlights and a larger kidney front grille than the current X5 and X7, the car imagined here certainly looks fitting of the X7 nameplate.
It is hoped that the X7 will prove exceptionally popular in the US, China and Russia and will inevitably be over 5 metres in length. As with all other BMW X models, the X7 will be available with a host of engines many of which will be borrowed from in-house. For example, it is very likely that one variant of the upcoming BMW X7 will utilise the 3.0-liter tri-turbocharged engine diesel like the current M50d delivering 381 hp and an impressive 545 lb-ft of torque.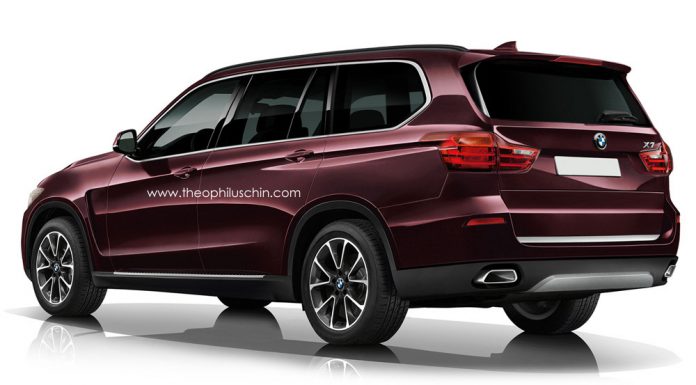 Further down the road, we can also expect to see BMW's current range-topping 4.4-liter twin-turbo V8 also become made available in M specification.
It is understood that production of the upcoming BMW X7 will take place at the company's South Carolina production facility.
[Via Theophilus Chin]