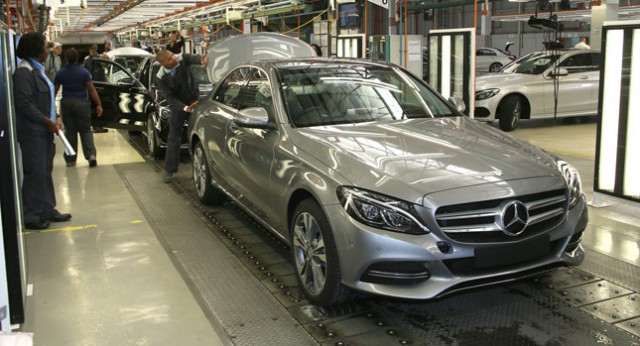 South African production of the new Mercedes-Benz C-Class has just commenced at the East London facility.
The start of production at the East London plant follows on from production kicking off in Bremen, Germany. In the coming months, the South African and German facilities will be joined by Tuscaloosa in the U.S. and Beijing, China.
To ensure that all South African made C-Classes are of identical quality to those from Germany, over 200 East London employees have completed training at Bremen.
While discussing the start of South African production, CEO and Vice President of Manufacturing Mercedes-Benz in South Africa, Arno van der Merwe said, "The new C-Class marks another milestone for Mercedes-Benz in South Africa and for the East London plant. We have created 550 new jobs at the plant and have also made significant investments for the qualification of our staff."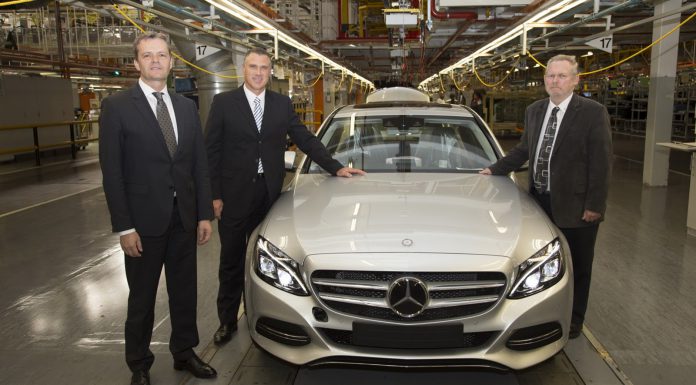 The East London plant is no stranger to C-Class production. Last year, it produced over 50,000 C-Class sedans!
When deliveries of the C-Class sedan start, it will be available with eight different engine choices. These consist of three diesel engines, four petrol engines and one hybrid diesel. Four-cylinder engines make up 7 of the eight engine choices available initially, with the range topping Mercedes-Benz C400 featuring a 3.0-liter V6 engine producing 333 hp and 354 lb-ft of torque. More engines will be made available in the future including the 4.0-litre twin-turbo V8 set to be found in the latest C 63 AMG.