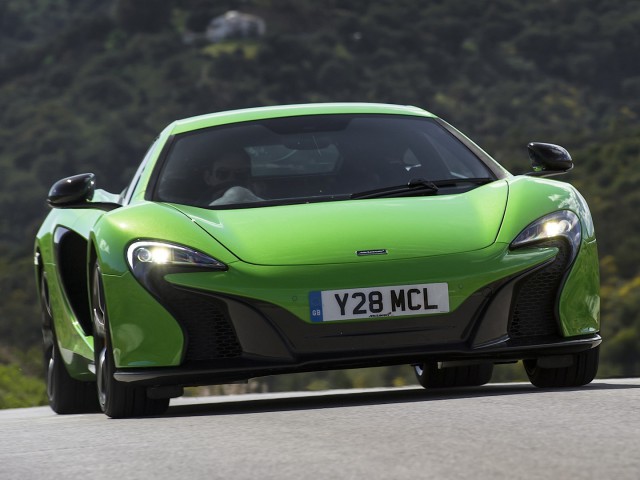 No car can look as good finished in bright green as a Lamborghini. Nevertheless, at least one McLaren 650S owner has ordered their car in acid green and there's no debating the fact that it is very, very bright!
Of course, beauty is always in the eye of the beholder, so we'll let you make up your mind about whether or do or don't like this finish!
One thing which we can all agree on however, is just how potent the new McLaren 650S is.
Originally designed to sit between the 12C and P1, the McLaren 650S has actually replaced the 12C. It answers feedback from the media and owners to make it an even more competent machine on the road and track, in the words of McLaren it is 'capable, not compromised'. Whilst Ferrari have gone down their classic route of creating a hardcore version of the 458 in the guise of the new Speciale, McLaren have chosen to keep the car very drivable and offer some every day creature comforts like a rear parking camera and satellite navigation whilst improving performance and all-round drivability at the same time.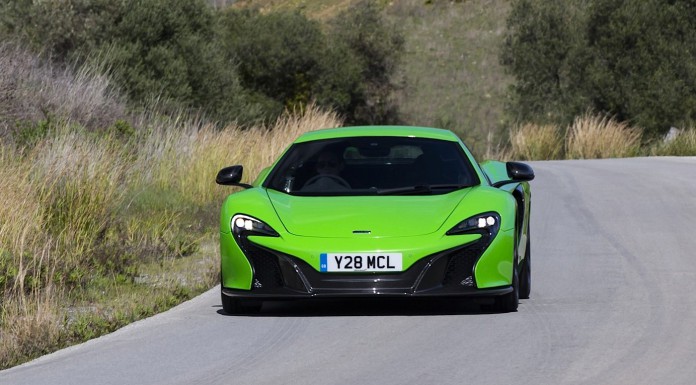 The revised styling helps create an astounding 40% more downforce and through increased cooling they have been able to up the power by 25 hp and 80 Nm of torque. To complement the increase in power, gear changes are now faster and more engaging with a more responsive throttle response too.
These performance gains mean the 650S now squeezes 650 PS and 678 Nm of torque from the 3.8-litre twin turbo V8, improving acceleration, responsiveness and overall top speed. 0-100 km/h (62 mph) acceleration now takes only 3.0 seconds and 0-200 km/h (125 mph) only 8.4 seconds.
For more about the 650S, be sure to check out our review of it here!