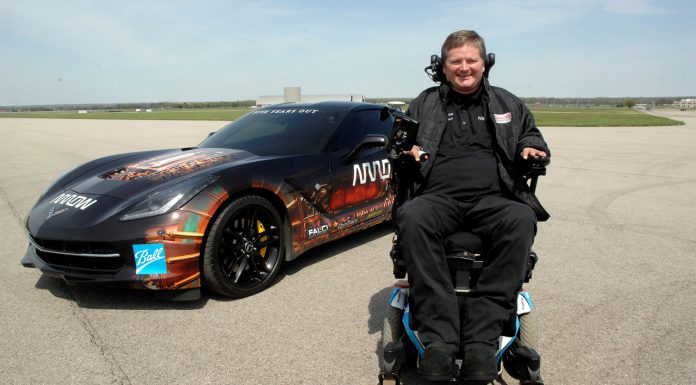 Sam Schmidt, a quadriplegic, is set to get behind the wheel of a car at the upcoming Indy 500 thanks to his company, Schmidt Petersen Motorsports as well as Arrow Electronics, Ball Aerospace, Falci Adaptive Motorsports and the US Air Force Research Lab.
Schmidt has always had a passion for racing but tragically, his chance to race competitively was stripped away from him 14 years ago after crashing at the Walt Disney World Speedway. He ultimately lost the use of his arms and legs but soon, he'll be piloting a specially equipped Chevrolet Corvette Stingray at Indianapolis.
This Corvette has been equipped with a highly advanced user interface which allows the vehicle to be driven simply by head movements from the driver. Head movement is measured by cameras and infrared markers and alongside the obvious of turning his head left therefore making the car turn lift and vise versa, Schmidt will tilt his head back to accelerate and bite down to brake.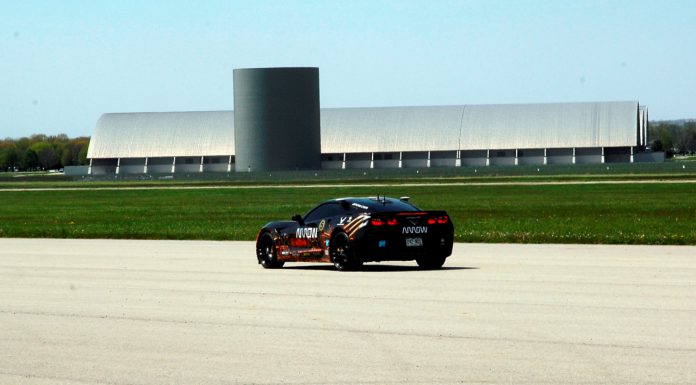 Alongside this advanced system, the car is equipped with a GPS system to ensure it stays on track if anything goes wrong. Additionally, a passenger will ride alongside Schmidt and take over control of the potent American sports car if necessary.
The upcoming Indianapolis 500 2014 takes place on the 25th of May.