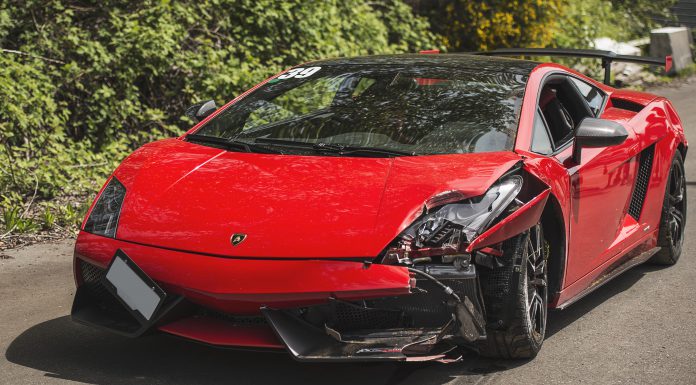 Track days are often a blast for participants, but as we all know, mishaps can happen even with experienced drivers at the wheel. Recently, a rare 2012 Lamborghini Gallardo Super Trofeo Stradale had a close encounter with the cement barrier at Vancouver's Mission Raceway Park.
From the looks of it, the Lamborghini Gallardo Super Trofeo Stradale was coming around a corner and slapped the barrier with its rear, causing the performance machine to spin, which led to the front end being destroyed.
The Super Trofeo Stradale is a street-legal Lamborghini that pays homage to the Trofeo race cars. Wearing a Trofeo-style carbon spoiler and carbon accessories that match the racing version. Inside, the Super Trofeo Stradale has a roll cage, racing seats and a fire extinguisher for safety.
For power, the Lamborghini Gallardo Super Trofeo Stradale has an almost identical motor to the Superleggera model, boasting 570hp, the perfect track toy!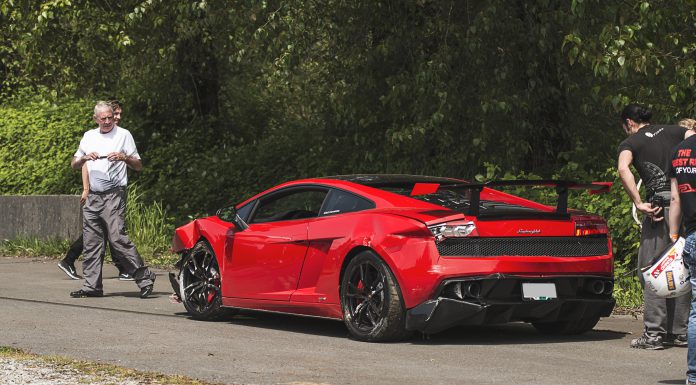 Like nearly every Lamborghini sold today, each of the 150 Super Trofeo Stradale's feature all-wheel drive and an e-gear single-clutch automated manual transmission.
We hope this particular Gallardo cam be salvaged. It's a shame that such a superb automobile took such a beating. Luckily the damage looks to be mostly cosmetic.