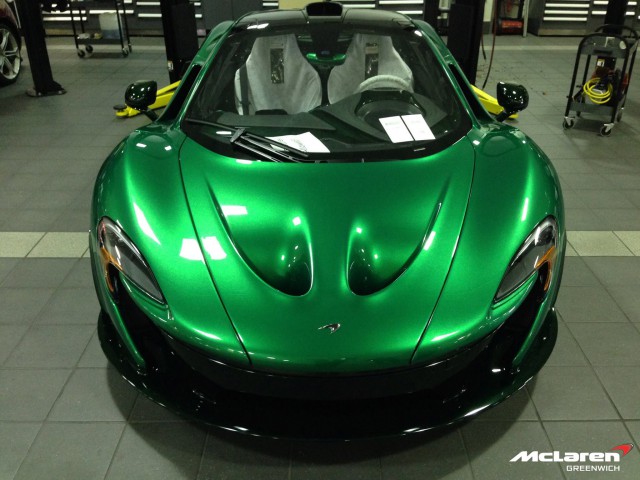 McLaren P1 deliveries are continuing across the globe. Customer cars began being delivered earlier this year and will continue for months to come. So far we have seen a wide variety of specifications have been chosen, from deep red to electric blue and everything in-between, but here we have a car that is totally unique and comes from McLaren Special Operations.
This P1 has been specced in Green complete with matching wheels and interior. McLaren sources report that the customer initially wanted a standard colour car but after seeing the green paint sample opted to have an all green finish.
The McLaren P1 will travel from zero to 100 km/h in less than 3 seconds, zero to 200 km/h in under 7 seconds, and zero to 300 km/h in no more than 17 seconds. This is thanks, in part to the Instant Power Assist System (IPAS) which is essentially KERS, for road cars. Putting the 300 km/h statistic into perspective, this is 11 seconds faster than the legendary McLaren F1 road car. Top speed is electronically limited to 350 km/h.