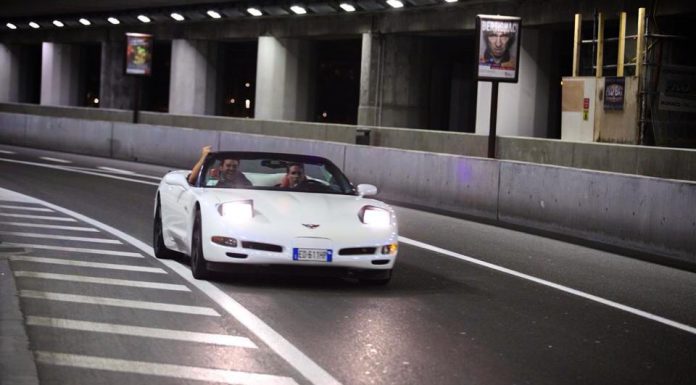 Hundreds of supercars flood Monaco each summer, giving the locals and the many tourists a pseudo car show as the expensive pieces of exotica roar through the streets of the tiny principality. Despite the hordes of rare cars in Monaco, there is one sports car which doesn't make a very frequent appearance in the city, the Chevrolet Corvette.
A fifth-generation C5 Corvette convertible recently made the pilgrimage to Monaco and YouTube user WorldSuperCars was on hand to document it. The European-registered 'Vette is fitted with a Corsa exhaust and emits an earth-shaking bellow as it thunders through the city's narrows roads and tunnels. The sound of its brutish LS1 V8 is much different than the high-pitched V12s and V10s were sure some of the local residents are more used to hearing.
The C5 Corvette produces about 345 horsepower from its 5.7-liter V8, which in this case, is hooked up to a 6-speed manual transmission. Thanks to its relatively low kerb weight of about 1,475 kg, it is able to accelerate from 0-60 in 4.7 seconds and on to a top speed of 282 km/h.