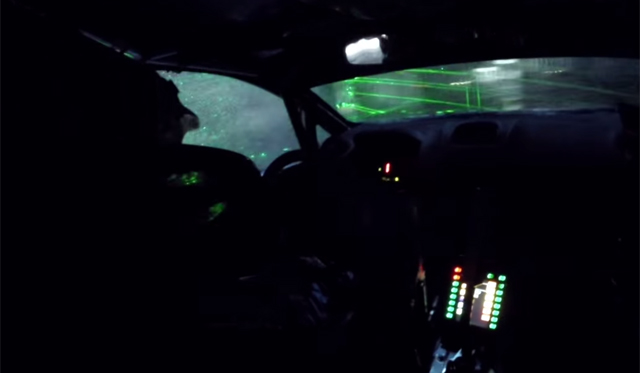 For the past few years, we've seen rally superstar and Gymkhana great Ken Block, performing in all sorts of situations and environments like the streets of San Francisco as well as a massive barge on San Francisco bay. However, thanks to a new collaboration with Castrol, Block is preparing to deliver another epic Gymkhana video following on from this one featuring some very famous soccer players.
[youtube]https://www.youtube.com/watch?v=Rs_j7ExkW_w[/youtube]
The clip has been teased in the following two videos and will feature some incredible Gymkhana stunts being performed at night with a host of bright green lasers!
Importantly, Block won't be the only one to feature in the video. He will be drifting alongside South African racing driver Adrian Zaugg, Brazilian touring car racer Augusto Farfus, as well as Audi's German DTM and Le Mans champion Mike Rockenfeller.
[youtube]https://www.youtube.com/watch?v=U7DST1r93Ek&list=UUqWt41sdzPyfdmGsNP67eRw[/youtube]
While we're not entirely sure what the whole video will entail, we only have to wait until May 27th to find out!