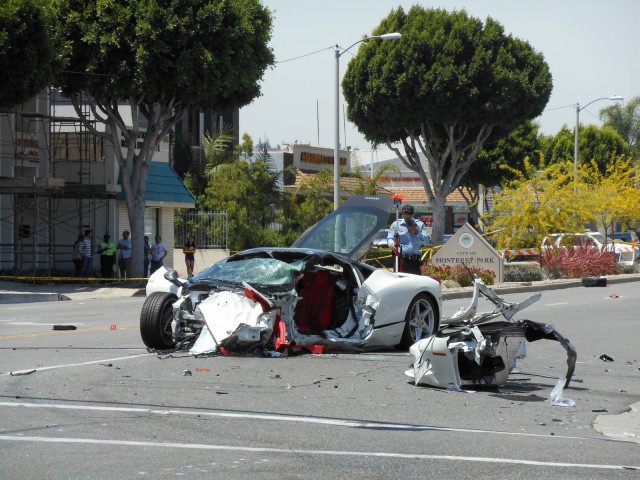 Many times when we report on traffic accidents involving expensive supercars, the driver of the high performance car is the one at fault. Many would assume that because the car is a performance vehicle, the driver must have been speeding at the time of the accident and therefore, might have had what happened coming. But a recent accident involving a Ferrari 458 in Monterey Park, California shows that tragedy can strike at any time, even when driving responsibly.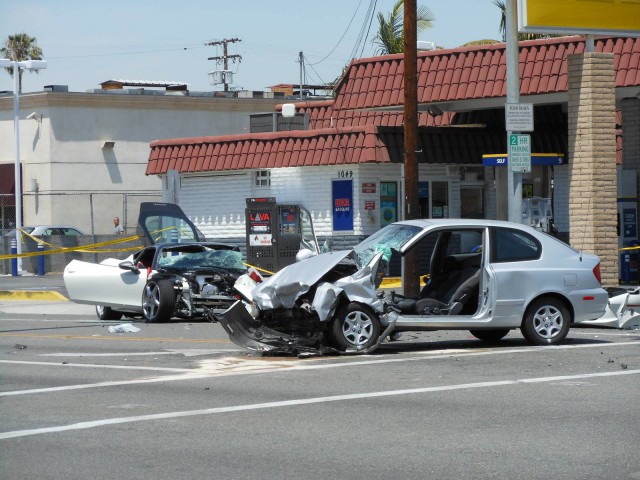 According to the Pasadena Star News, the driver of the 458 was pronounced dead at the scene of the crash after a Hyundai Accent with a suspected drunk driver behind the wheel slammed into the Italian supercar while it was crossing through an intersection. The passenger in the 458 was also hospitalized and is in critical condition.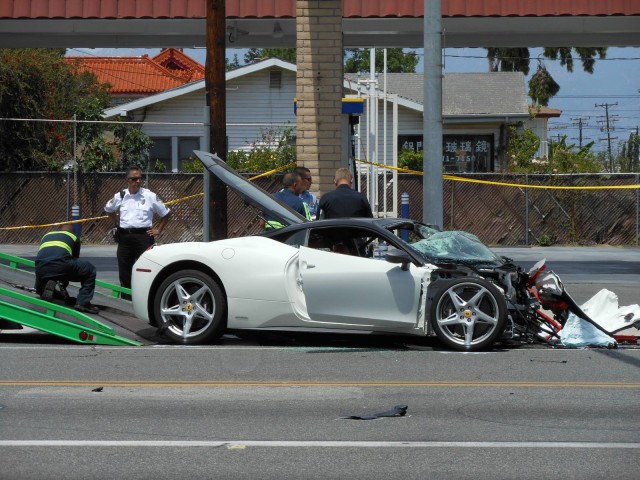 The driver of the Hyundai, who was also critically injured in the collision, is expected to be booked on suspicion of vehicular manslaughter as a result of the accident. Police say the Hyundai collided with the driver side door of the Ferrari, ripping the front end off and fatally injuring the 21-year old driver.