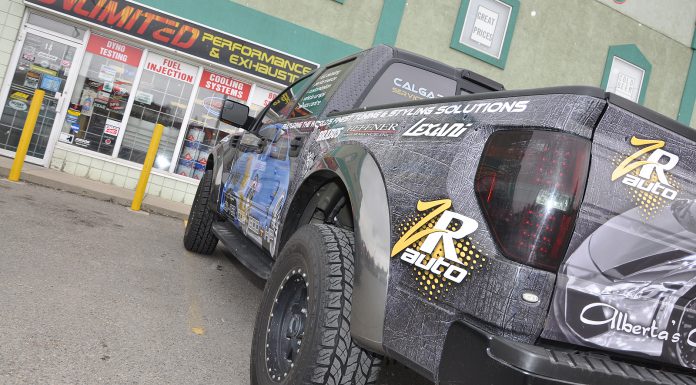 Hennessey Performance, based out of Sealey, Texas, is a company founded on horsepower. Their belief is that more horsepower and torque is better, after all, everything is bigger in Texas!
One of their best sellers is the Hennessey Velociraptor, based on the Ford SVT Raptor. By offering various supercharger kits for the Raptor's, Hennessey can boost the horsepower of a stock Ford Raptor to anywhere from 475-800hp.
ZR Auto in Calgary purchased a Ford Raptor to be used as a shop truck, but much like Hennessey, they wanted the truck to be a symbol of power. After installing Hennessey's HPE600 supercharger package, it was time for the moment of truth.
Local Calgary dyno shop, Unlimited Performance, opened their doors for the 239th production Hennessey Velociraptor to test the super-truck's power abilities.
[youtube]https://www.youtube.com/watch?v=i6RIznMBOcA[/youtube]
With a custom Magnaflow exhaust system to unleash the truck's beast from within, the Velociraptor was secured and the dynamometer was fired up. It was time to see if the 600hp Hennessey supercharger would live up to its promise.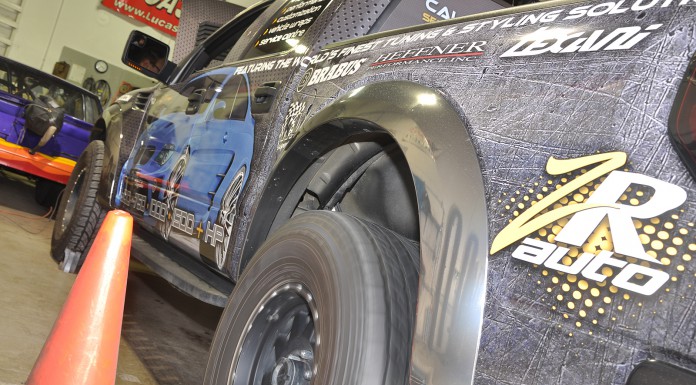 Two pulls on the dyno verified that the truck produced 580hp to the crank, and 425hp to the wheels, with 412 lb-ft. Because the Rev Limiter was left untouched with the modifications, the truck was not able to unleash its full 600hp. Since the truck is used as a shop truck, and as a loaner car, owner Zahir Rana said "for our purposes, we want the rev limiter to be present for safety and so other people don't kill the transmission."
In any case, this truck has plenty of power! With the wine of the supercharger and the roar of the Magnaflow exhaust, this supertruck is sure to be a hit this summer!