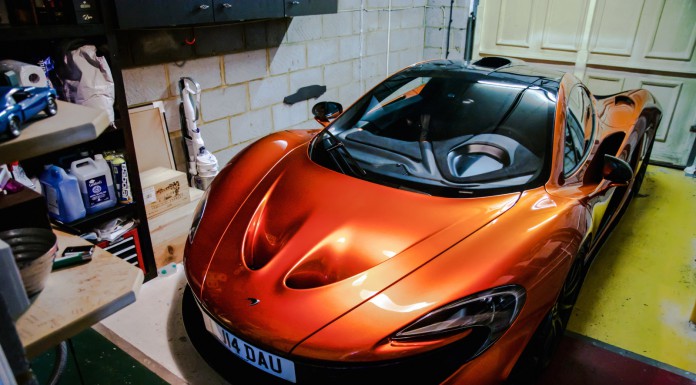 The McLaren P1 has become an instant success, every car has been accounted for and every review, including our own, have been glowing. So what is it like to live with such a machine? To find out we spent an usually sunny bank-holiday afternoon with this beautiful Volcano Orange example that is one of only a handful in the United Kingdom.
Preconceptions bubbled in our minds of a huge garage that would somewhat reflect the cleanness and science-lab feel of McLaren's Technology Centre. Our expectations were quashed as we squeezed into a garage just large enough to accommodate the 903 bhp hypercar. Tube-lights blink half-a-dozen or so times, each time teasing us with reflections and flashes of orange before displaying the car in all its beauty. Jaws drop and stay there.
Static shots on a private road are great, but we want to see this thing moving, to see the reactions and smiles and looks it gets cruising through average roads in built up areas. The owners tell us that the car is not very loud upon start-up, this was rather untrue, but when your own other supercars such as Ferrari Enzo's and F40's, perceptions of loud are somewhat warped!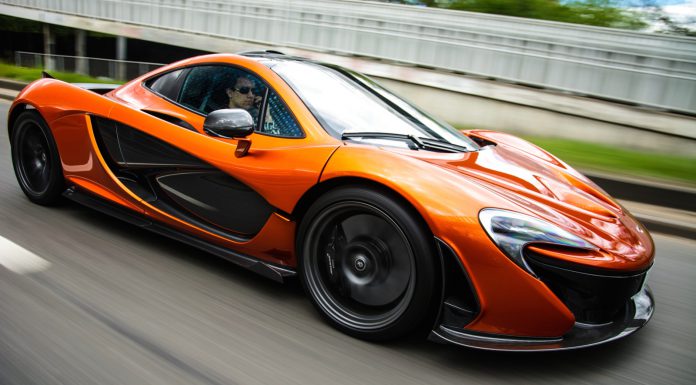 Creeping cautiously into highstreet traffic the P1 stands out like Lady Gaga does at the MTV awards, traffic slows, heads turn, cameras flash, attention seeker does not do this car justice! Everytime the car comes to a halt the engine cuts out to help economy and emissions, this also proves to be rather entertaining as the car barks back into life with a loud rumble! Onto the open road and under the sun moving at speed the P1 looks better still, the Volcano Orange finish evolves and changes in the changing lighting. Against the contrasting carbon panels and wheels the configuration looks as if it was made for the P1.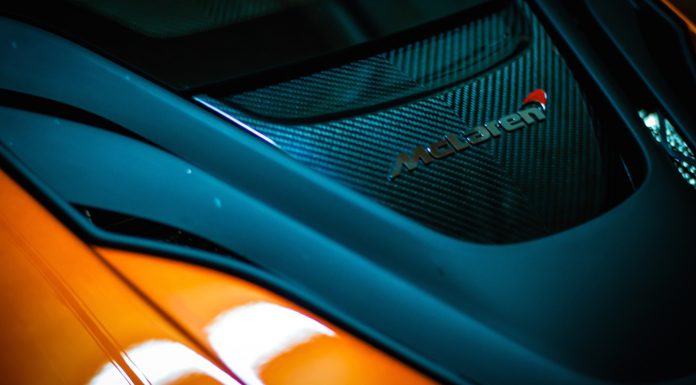 Under the carbon fiber hood is a twin powerplant generating an astronomical combined output of 903 bhp. It gets a very efficient 3.8-litre twin turbo V8 petrol engine and a lightweight electric motor. The remarkable acceleration, delivered as a result of the instant torque offered by the electric motors and the optimized turbos, results in the hand-built car reaching 300 km/h in just 16.5 seconds. This is a staggering 5.5 seconds faster than the legend that is the McLaren F1. Top speed is electronically limited to (just!) 350 km/h.