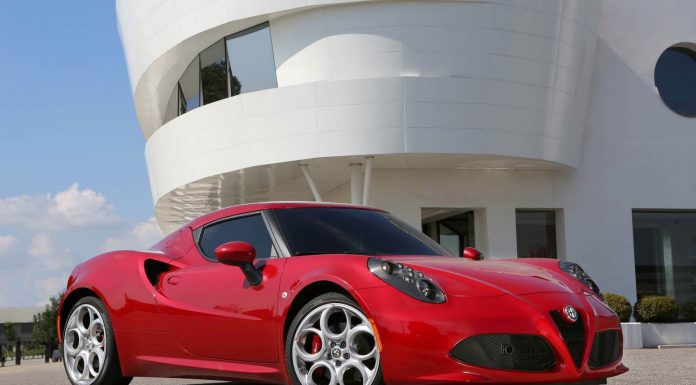 While a higher performance variant of the Alfa Romeo 4C hasn't been confirmed, the company is definitely pondering the possibility with Alfa Romeo CEO Harald Wester stating that performance oriented improvements can be made to the car.
While speaking with Automotive News, Wester underlined the point that more power can be extracted from the small 1.75-liter turbocharged four-cylinder engine saying, "We are only at 134 horsepower per liter, so there is space."
Additionally, Wester confirmed that the 4C's chassis can handle more power and that "the first adjustment would be the brakes" if an even faster version of the 4C were to be created.
Previous reports have suggested that such a variant could be dubbed the Alfa Romeo 4C Stradale. While this remains unconfirmed, such a model could reportedly delivering 266 hp which is 29 hp more than the standard car.
As a reminder, the standard Alfa Romeo 4C certainly isn't a slouch. It features a mid-engined layout, a carbon fiber monocoque chassis (not yet seen in a car of this price), and the Italian firm has confirmed that each horsepower will be pushing only 8.8 pounds. One of the best features about the 4C is that in Europe spec, it tips the scales at just 895 kg. This has been achieved through the use of advanced materials, with one of the most notably weight-saving features being the carbon fiber monocoque which weighs just 65 kg.