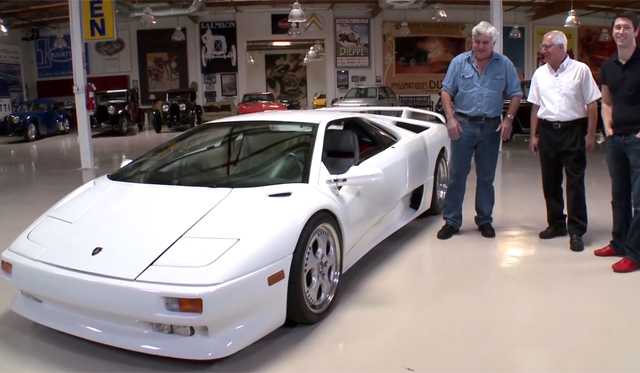 While in recent episodes of Jay Leno's Garage, the American comedian and former late-night TV host has driven some of the fastest and most revolutionary hypercars in the form of the Porsche 918 Spyder and McLaren P1, he has taken a trip down memory lane this episode looking at a stunning white 1991 Lamborghini Diablo!
[youtube]https://www.youtube.com/watch?v=PyAUxLFR04Q#t=226[/youtube]
This particular Diablo is owned by Franco Brabuscia, a man in the U.S. who has been working on Lamborghinis for almost 40 years. Additionally, this particular Diablo has quite a unique history. Enjoy the video!