While the BMW M235i Coupe wasn't launched all too long ago, the German firm has decided to take one example to compete in the One Lap of America. The event has been ongoing since the 3rd of May and sees competitors driving over 5,000 km across the eastern part of the United States until the 10th of May.
The M235i is competing in the SSGT2 Small Bore Stock Touring class and is being driven by BMW Performance Center Driving Instructor Michael Renner as well as Stephen Maquire. Some day stages during the event can consist of up to 644 km (400 miles).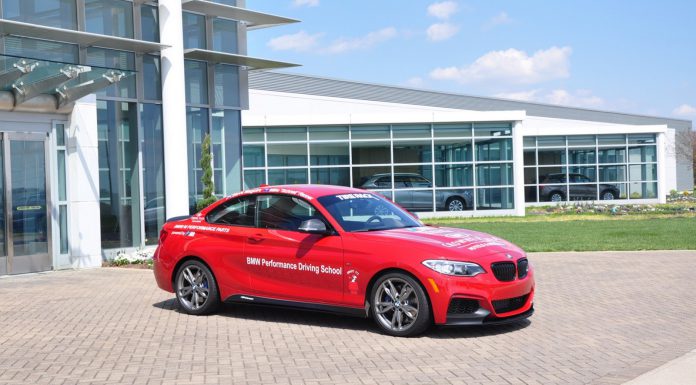 Pinned as a successor to the potent BMW M135i coupe, the BMW M235i features a twin-scroll turbocharged 3.0-liter in-line six-cylinder petrol engine producing an impressive 321 hp. As a result, when fitted with the standard six-speed manual transmission, the 2014 BMW M235i can hit 100 km/h in a brisk 5 seconds. However, that time falls to 4.8 second when optioned with the eight-speed automatic gearbox.
The car then tips the scales at 1455 kg which is actually 105 kg heavier than the base BMW 220i. Nevertheless, the car still achieves an impressive 34.9 mpg in the U.K. and delivers a potent 332 lb-ft of torque at just 1300 rpm.