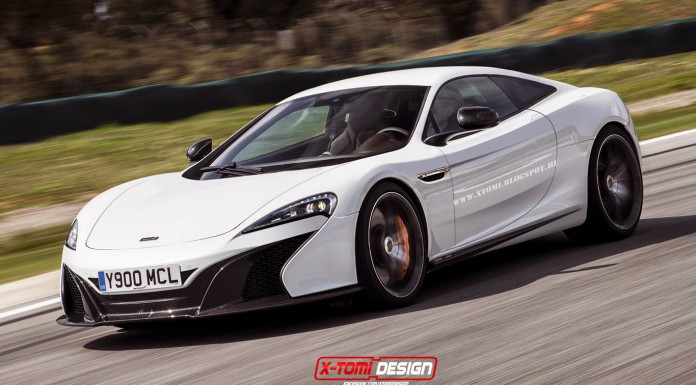 With McLaren launching something of "substance" every 12 months, we know that the next thing on the British marque's agenda is an entry-level sports car. Currently known as the McLaren P13, the car will sit below the 650S and rival the likes of the Porsche 911 Turbo and Turbo S.
Recently it emerged that the P13 will draw heavily from the design of the 650S. This is hardly surprising considering how from the front end, the 650S is very similar to the P1. So how will it look? Well, X-Tomi Design has created the following rendering showing one possible design route McLaren could adopt for the P13.
Beneath the skin, we know the McLaren P13 will feature the same 'monocell' carbon fiber monocoque used by the McLaren 12C, 650S and range-topping P1. Consequently, both coupe and spider variants of the P13 are likely.
According to the latest word, the body of the P13 will be made from lightweight yet ultra-strong aluminium. By comparison, both the 650S and P1 feature more carbon fiber than the P13 will. The entry-level McLaren will feature a very similar suspension system to both the 12C and 650S. This suspension system has been continually praised since it was launched as it provides impeccable ride comfort yet incredible road holding and cornering.
As for the engine, a detuned variant of the 3.8-liter twin-turbo V8 used in the 650S and P1 is likely. However, a smaller and lighter V6 engine delivering around 450 hp is also possible.
[Via X-Tomi Design]