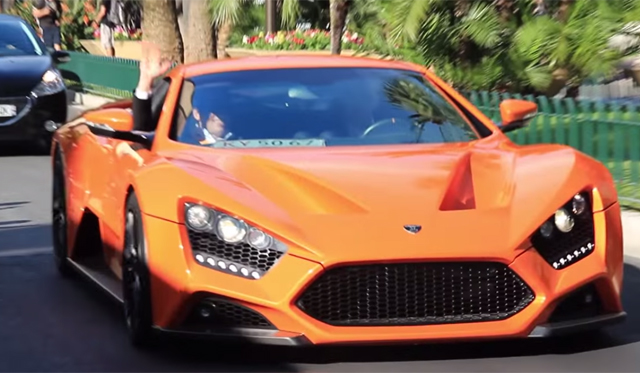 During this year's Top Marques Monaco 2014 show, one of the unquestionable highlights was a bright orange 2014 Zenvo ST1. While the ST1 has been in the public eye for over five years, it was only recently revealed in production spec and while speeding through the streets of Monaco, it not only looked incredible, but sounded incredible as well!
[youtube]https://www.youtube.com/watch?v=Jb6rHNv2kgg[/youtube]
Under the hood, the production ready Zenvo ST1 remains the only supercar to utilise a twin-charged engine, combining a turbocharger and a supercharger. These two forms of forced induction are mated to a massive 6.8-liter V8 engine. When it is all said and done, the Zenvo ST1 delivers 1,104 hp and 1,430 Nm of torque. All of this power is funnelled through a manual transmission driving the rear wheels.
When it is all said and done, the Zenvo ST1 recently reached 100 km/h from a standstill in just 2.69 seconds making it one of the quickest cars on the market. The ST1 won't stop accelerating until it reaches the electronically limited top speed of 375 km/h. Contrary to popular belief, Zenvo will no longer produce three special editions for North America producing 1,250 hp.
The completed ST1 will be produced in such limited numbers that Zenvo will only sell them to pre-approved customers. To help make each Zenvo ST1 stand out from all others, the Danish automaker offers a selection of interior and exterior customisation options.