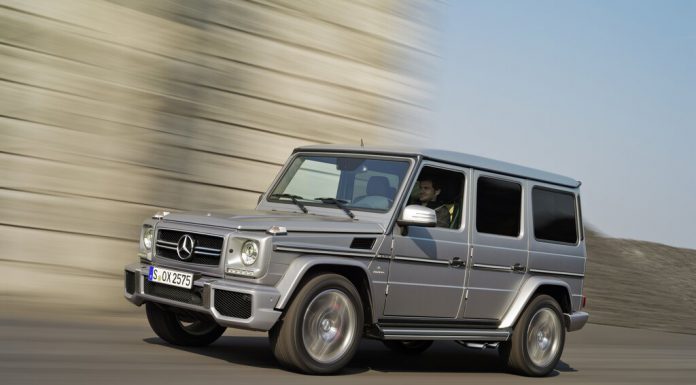 Mercedes-Benz is currently working on the largest update to the Mercedes-Benz G-Class in the car's 35-year history with a new model likely to go on sale in 2017.
From a visual standpoint, don't expect the 2017 Mercedes-Benz G-Class to change much. After all, last year was the best ever year for G-Class sales so clearly, consumers aren't getting tired of the aggressive and boxy shape.
One of the biggest changes is expected to see the car become wider by about 100 mm to make it more stable. Consequently, the 2017 G-Class should be about 1860 mm wide. Elsewhere, new front suspension is likely to be installed and thanks to the increased width, larger and more comfortable front and rear seats could be utilised.
Alongside the new front suspension, new electro-mechanical steering is expected to be fitted. Despite the extra size of the car, it is hoped that the extensive use of aluminium could see the 2017 Mercedes-Benz G-Class shed about 200 kg from the current model.
Furthermore, a host of new technologies are likely to be featured on the next-gen G-Wagon including LED lights as well as a host of impressive driver and safety assistant systems currently used by models like the 2014 S-Class. New 3.0-liter, in-line six cylinder petrol and diesel engines are likely to be added to the line-up and will be mated with the firm's latest nine-speed automatic transmission.
Further down the road, improved AMG models will be introduced.
[Via Autocar]