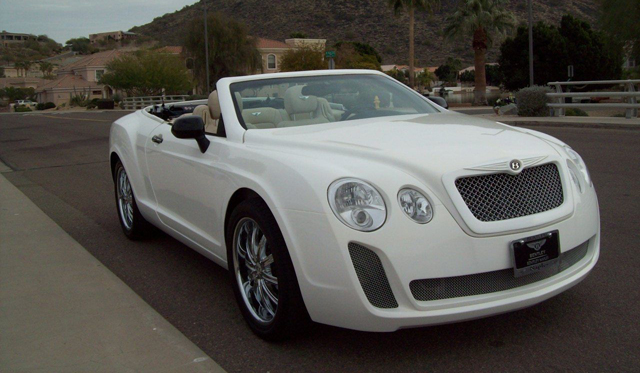 A couple years ago, we stumble upon a black Bentley Continental GTC replica for sale based around the Chrysler Sebring. Well to our disgust, another Sebring owner has turned his convertible into a Continental GTC replica and has again sold it on eBay.
The 'unique' Chrysler Sebring managed to sell for $26,500 which in our opinion, seems like 26,500 wasted dollars. Nevertheless, the man who sold it is definitely quite proud of it stating that it "looks just like a $200,000 Bentley" but "has the engine of the Chrysler so you have no expensive tune ups or parts to buy".
It isn't quite clear just who performed the rather radical visual transformation but it definitely shares some similarities with a real Continental GTC. For example, it features similar quad headlights, a traditional Bentley grille albeit smaller than it should be, a similar side profile and similar rear end and taillights.
Leave us your thoughts about the car below!
[Via eBay]