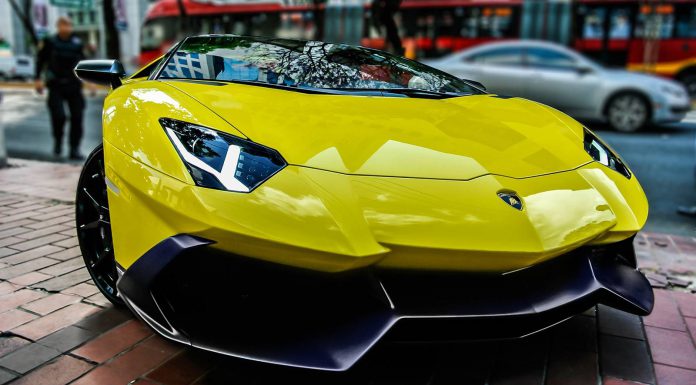 As the first real special edition variant of the hugely popular Lamborghini Aventador, the LP720-4 50th Anniversario coupe and Roadster variations have become the latest fashion statement in the auto industry. Just two examples currently reside in Mexico and here we have the one and only Roadster finished in a bright shade of yellow Mexico and photographed by the crew at Mexico Top Spott.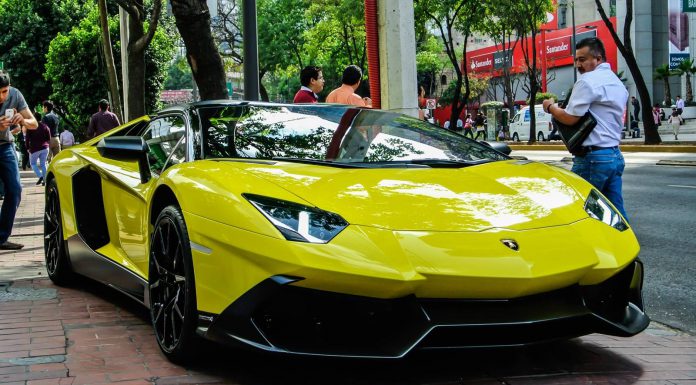 As the name suggests, the LP720-4 50th Anniversario was created to celebrate the 50th anniversary of Lamborghini last year. It features the same 6.5-liter V12 as the standard Aventador but it has been tweaked by the Lamborghini engineers who have managed to extract an astronomical 720 hp from it.
Zero to 100 km/h is over in the same 2.9 seconds as the LP700 and will carry on howling and pulling to a vision blurring 350 km/h! The looks and aggression of the Aventador have been taken to another level with the LP720.