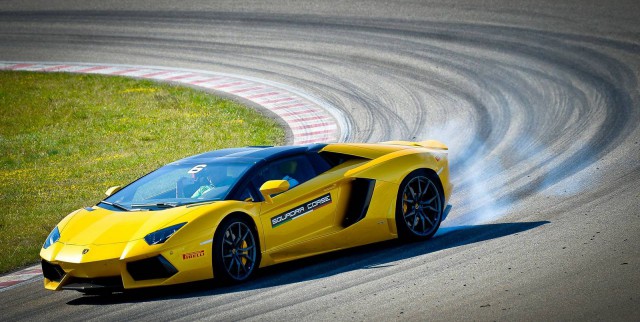 Lamborghinis in-house racing division, Squadra Corse, focuses on the brand's motorsport ventures including those in GT3 racing and the one-make Super Trofeo series. Squadra Corse is also responsible for the Lamborghini Academia and recently held a driving and track day event in Baden-Baden, Germany for customers, enthusiasts and gentleman drivers alike.
Participants thundered around the track throughout the day in a selection of Lamborghini Aventadors and Aventador Roadsters. Events included driver instruction, a slalom course with pylons and a wet skidpad.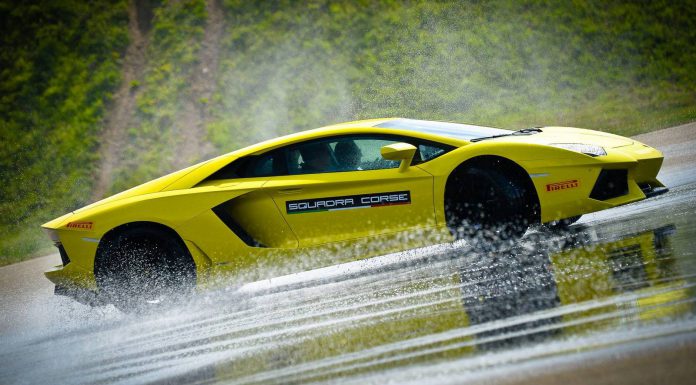 The Lamborghini Aventador has a 690-hp 6.5-liter V12, helping it accelerate from 0-100 km/h in 2.9 seconds and on to a top speed of a dizzying 217 mph. Statistics like that are why we're sure that anyone participating in the Squadra Corse track day event had the experience of a lifetime!