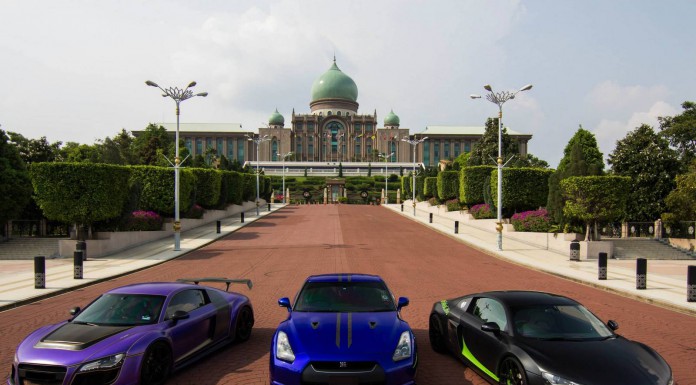 While Audi is currently hard at work creating the next-generation R8 likely to debut later this year or early next year, the outgoing generation is still incredibly impressive in every sense of the word. In range-topping Audi R8 V10 Plus, it is a real rival for cars like the Gallardo LP560-4, 458 Italia, 12C and of course, the Nissan GT-R heralding from Japan.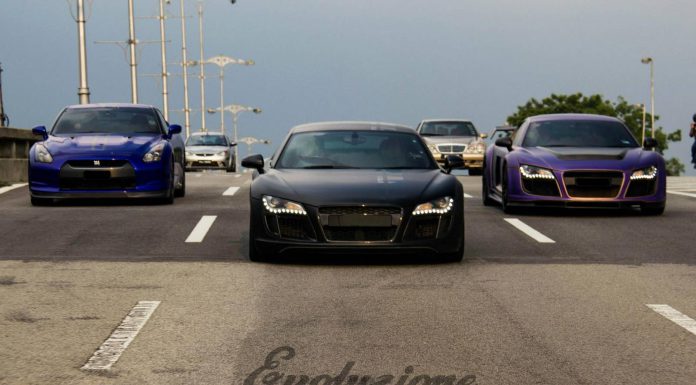 One of the most impressive tuning packages offered for the R8 comes in the form of the PPI Razor. From a visual standpoint, it features new bodywork incorporating a completely revised front fascia, side skirts, carbon fiber rear diffuser as well as a massive rear wing.
Under the hood, the PPI Razor GTR features a naturally aspirated V10 engine with over 601 hp produced at 7,400 rpm and 565 Nm of torque at 6,400 rpm. The extensive use of carbon fiber reduces the cars weight by 250 kg over its serial counterpart (serial curb weight V10 R-tronic: 1,625 kg). This means it is able to achieve speeds from 0 to 100 km/h (62mph) of just 3.2 seconds (with a modified R-tronic Gearbox) and a maximum top speed of 335 km/h.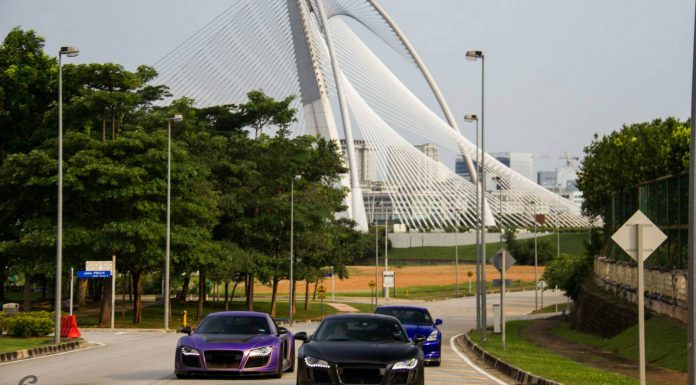 When ordered, the PPI Razor is also available with the Stasis power upgrade which lifts power up to 710 hp.
Evoluzione Photography recently had the opportunity to photograph a stunning purple PPI Razor Audi R8 alongside another R8 and a blue GT-R in Malaysia!